LogiMAT 2020 was cancelled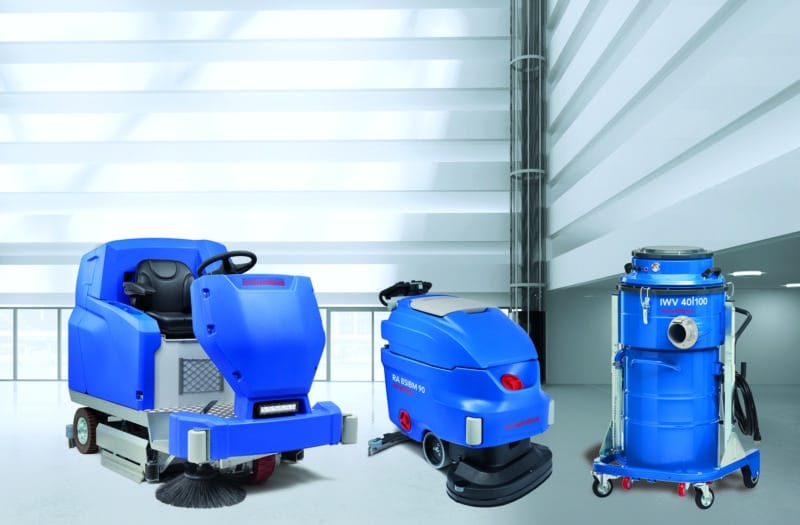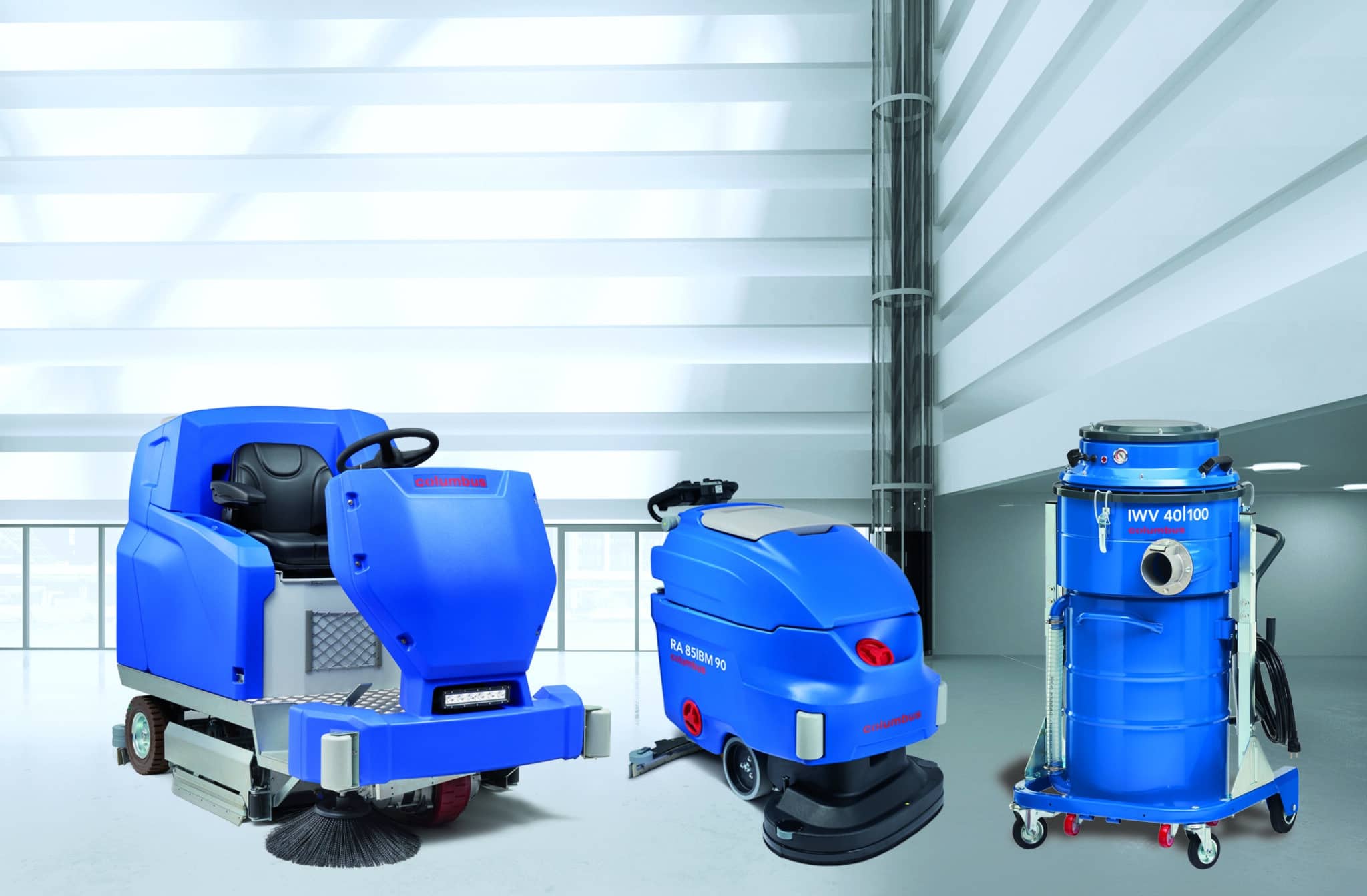 Despite the corona virus problem, the LogiMAT trade fair organisers, together with Landesmesse Stuttgart and the responsible local authorities, have so far assumed that LogiMAT 2020 in Stuttgart is feasible. But now LogiMAT has also been cancelled.
Since the protection of our customers, employees and our trade fair team is paramount, we support the decision of those responsible to cancel the trade fair for this year.
We would be pleased to inform you about our new products that we would have presented to you at LogiMAT, either here or in a personal meeting on site.
Increased effectiveness for cleaning in industry and logistics: the RA 85|BM 90 scrubber dryer.
The 90-liter scrubber dryer was specially designed for cleaning demands in industry and logistics to achieve a maximum of effectiveness and cleaning performance on medium and large areas.
Despite the considerable tank volume, the design of the cleaning machine seems compact and flexible. It is easy to operate and has a small turning radius of only 1.6m. Two powerful brush motors with 800 watts each and adjustable brush pressure of up to 73 kg guarantee first-class cleaning results even on heavily soiled floors.
The integrated chemical dosage enables an exact and constant detergent dosage to protect the environment and to reduce current costs. The noise level of just 60 dB allows cleaning during business hours even in noise sensitive areas.
Thanks to its compact dimensions (980mm width, 138cm length) the RA 85|BM 90 passes through doors and elevators without problems. For time-intensive cleaning jobs of up to five hours, the 90-litre scrubber dryer can be fitted with powerful batteries up to 285 Ah 5. The columbus-specific suction power ensures residue-free pick-up of the debris even in tight corners for safe and immediately accessible floors.
For heavy-duty jobs on large surfaces: the new ARA 100|BM 200 ride-on automatic scrubber dryer.
With the new ARA 100|BM 200, columbus demonstrates once again its strength as a manufacturer of robust and application-oriented scrubber dryers. Equipped with a 200-litre solution water tank, the ride-on scrubber dryer can be configured for almost any "heavy-duty" requirement: double roller or disc brush, adjustable brush pressure of up to 100 kg, all-wheel drive for gradients of up to 20 percent, front side brush, water and chemical dosing and spray lance.
The low access and the good overview of the working area as well as the adjustable seat offers a high degree of comfort to the user – especially during long working periods.
Thanks to a battery capacity up to 320 Ah 5 36 V, the ARA 100|BM 200 can be operated for up to seven hours.
The unique feature of all columbus automatic cleaning systems: large inspection openings that allow hygienic cleaning and disinfection in accordance with HACCP, the two-tank system as well as cover seals that can be changed without tools. Maximum efficiency and simple operation of all columbus cleaning machines is ensured by the Quick-Fill system, the patented brush holder system for automatic changing of working tools and clearly arranged and functionally designed control panels.
In addition to professional floor cleaning, industrial vacuum cleaners are a central point of cleaning and production safety in industrial environments. At the LogiMAT, columbus will be presenting its range of powerful, robust industrial vacuum cleaners that are perfectly configured for every task in industry, warehousing and logistics with an extensive range of accessories.
The potential of networked cleaning: the columbus "Smart Fleet Concept".
Last but not least, columbus is presenting the "Smart Fleet Concept" at the LogiMAT. In combination with the columbus machine manager cmm, the free app and the factory equipped telemetry, all machine data are digitally recorded to facilitate the planning and process optimization of effective cleaning operations.