Intelligent fleet management
cmm machine manager
cmm Machine Manager is the ideal tool for everyone who values maximum cost transparency and optimum resource management. It helps you record, structure and evaluate all relevant machine-related data, thereby making your machinery more cost-effective and economical!
cmm machine manager in brief
Register the entire machine fleet (including machines from other manufacturers) and model all sites in a detailed organizational chart
Issue repair orders and record receipts
Record operating hours
Issue maintenance notifications, including DGUV.V3
Evaluate all economically relevant key figures to determine annual and total machine costs (life cycle costs)
Interface with columbus app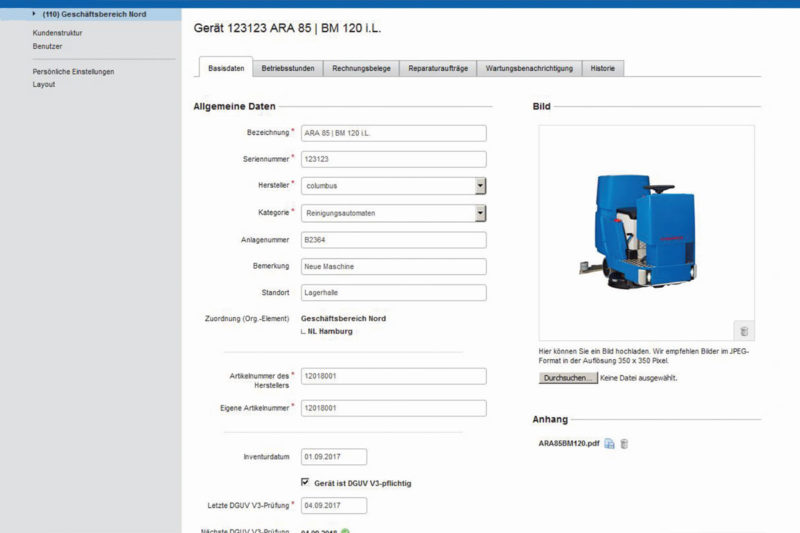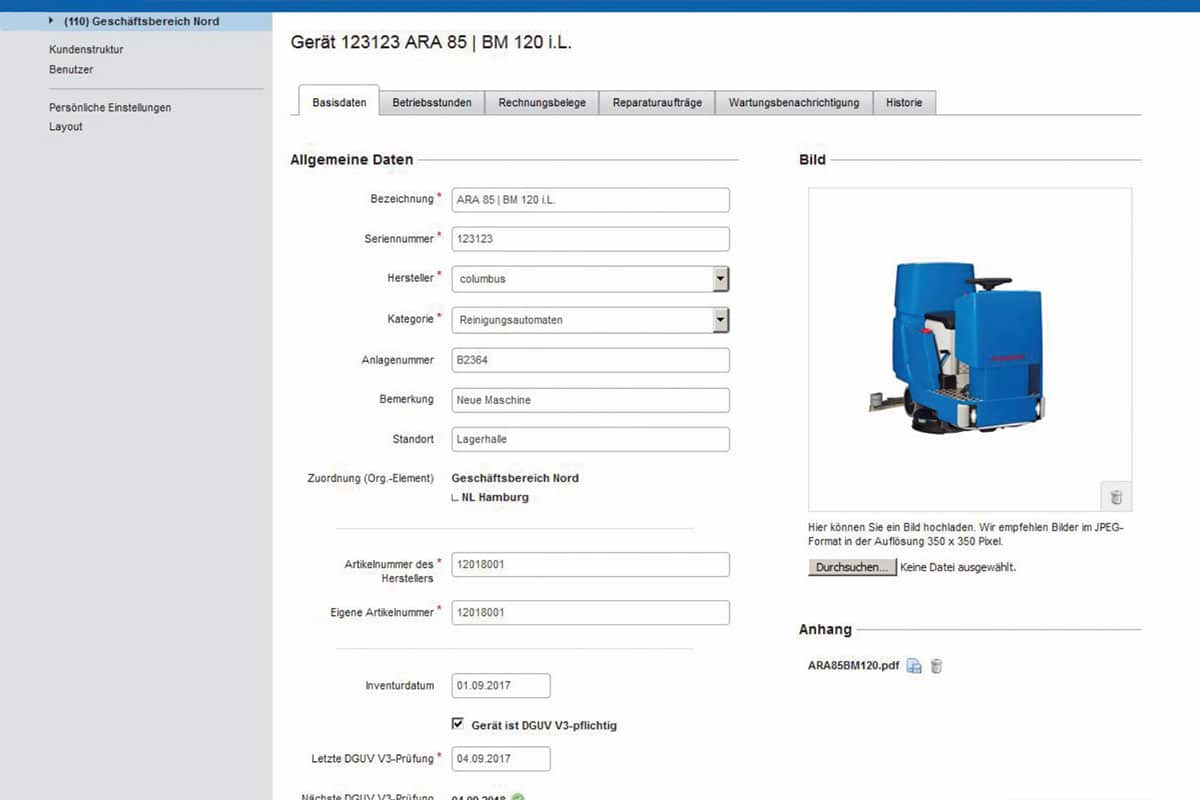 Efficient service
columbus mobile app
The columbus app is the perfect assistant for everyone who works with our machines on a day-to-day basis. Available for both Apple and Android smartphones, it's especially useful when addressing faults, as it helps users either solve problems themselves or efficiently request specific services.
The columbus mobile app in brief
Easy entry of machine data via QR code
Easy entry of operating hours
Fault detection assistant for quick, direct definition of faults, and for systematic help on independent troubleshooting and for making precise service requests
Accessory finder to determine suitable accessories and wear parts
Record a machine's change of site via a relocation request
Issue maintenance notifications
Simplifies inventory work
Interface with cmm Machine Manager
Downloadable for free for iOS and Android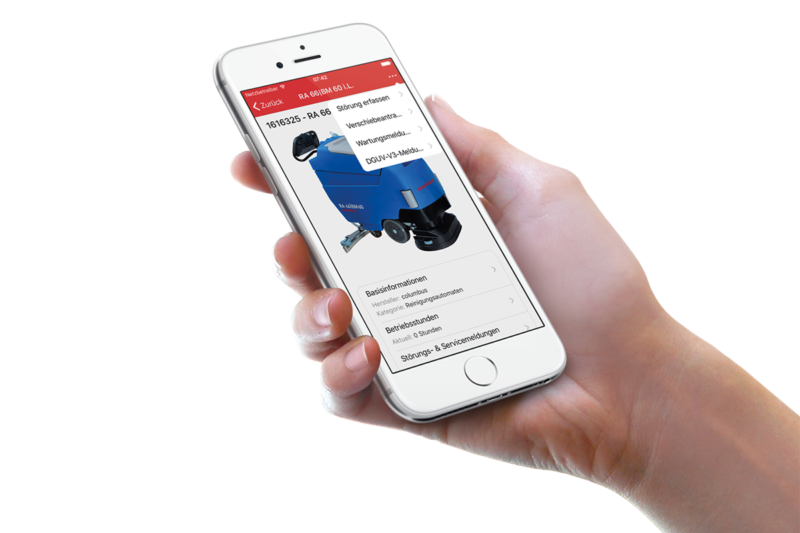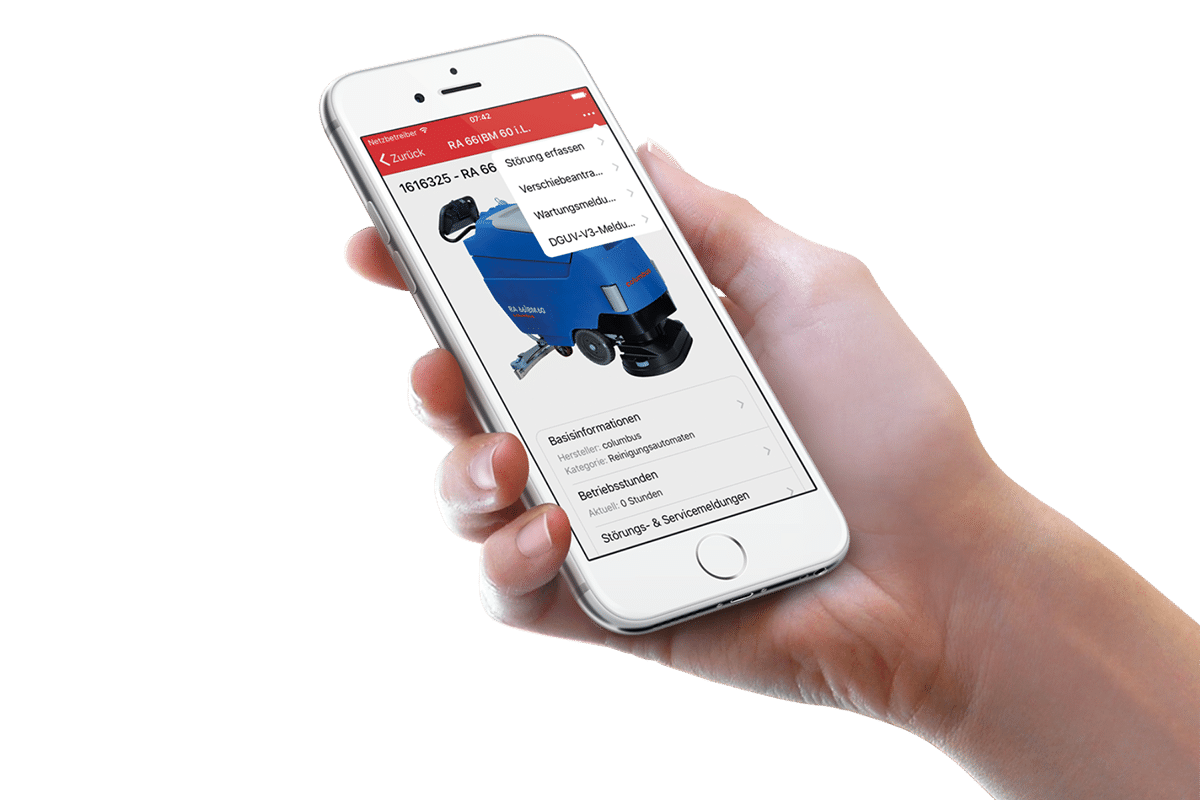 Telemetrie.
Networked machines. Intelligent solutions.
All columbus cleaning machines can be equipped with our telemetry module. It also can be retrofitted.
Machine data are collected and edited to be directly feeded into the cmm:
Location (via GPS)
Time of use
Operating hours counter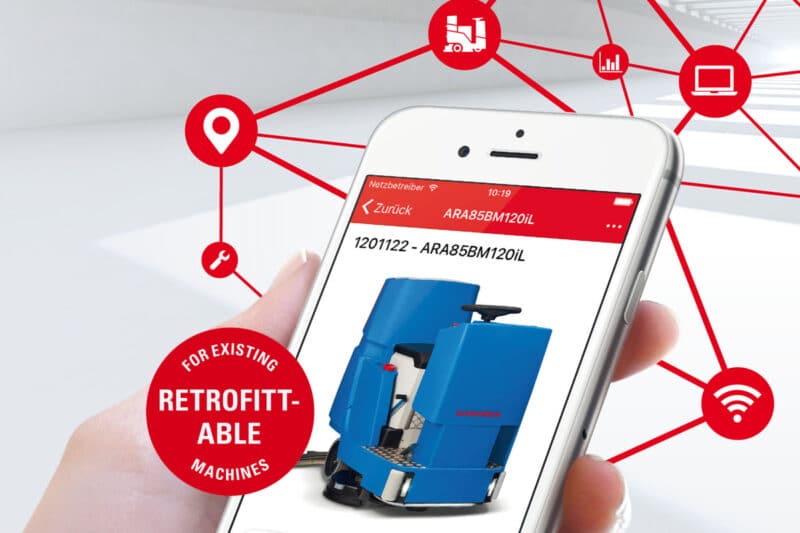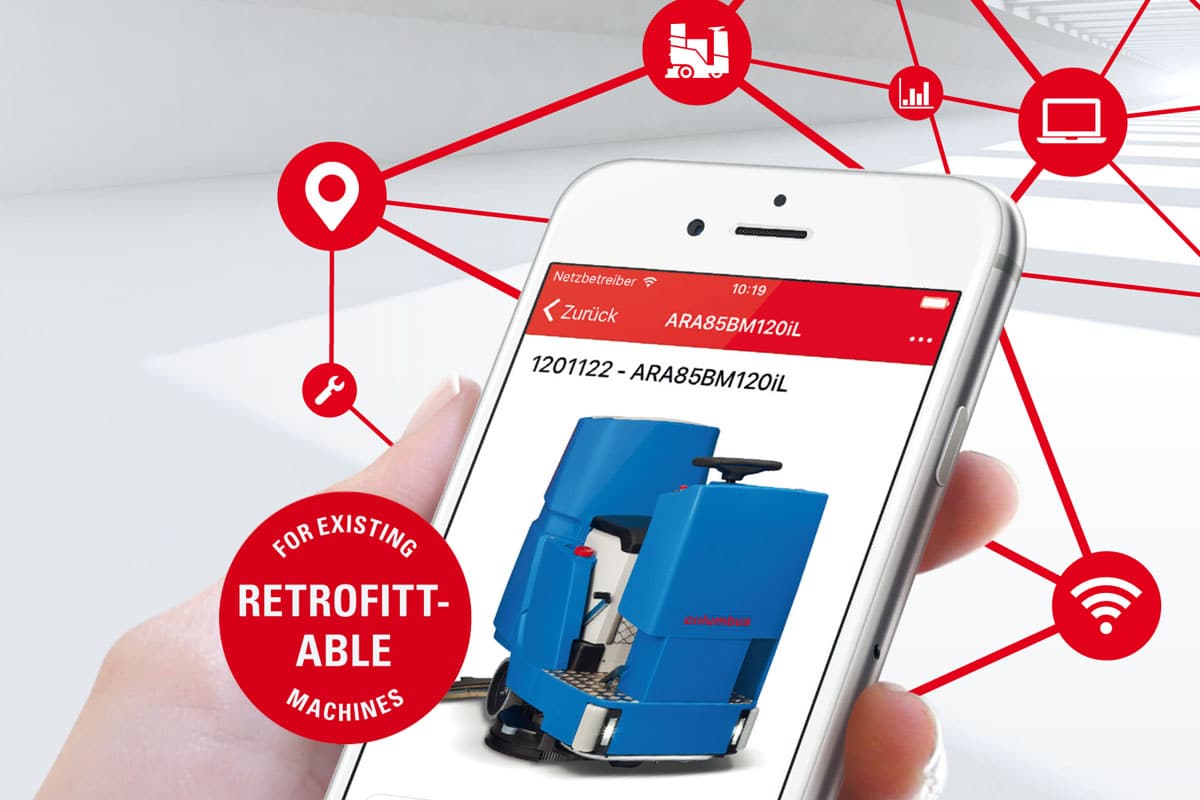 Combine tools for maximum synergy.
Strong individually.
Unbeatable in tandem.
Register now and secure the full benefits!
Use both tools and benefit from the interface between cmm and the app. In this way, you can optimize your processes by enabling your staff on-site to simply enter machines, operating hours and changes of site directly into the app, simplifying fleet management and inventory for the facility manager. Maintenance and fault notifications entered into the app are also visible in cmm, while the machine information entered into cmm is visible to all authorized employees via the app.
You'll soon see that as good as both tools are individually, they're unbeatable when used together!