columbus at the CMS: Three new cleaning machines and entry into the digital world.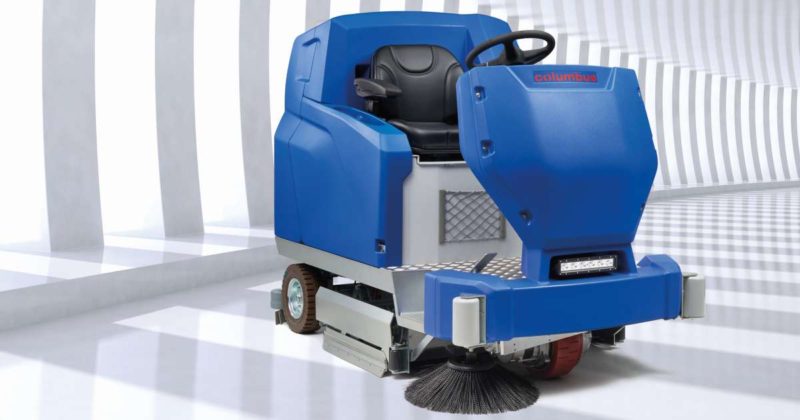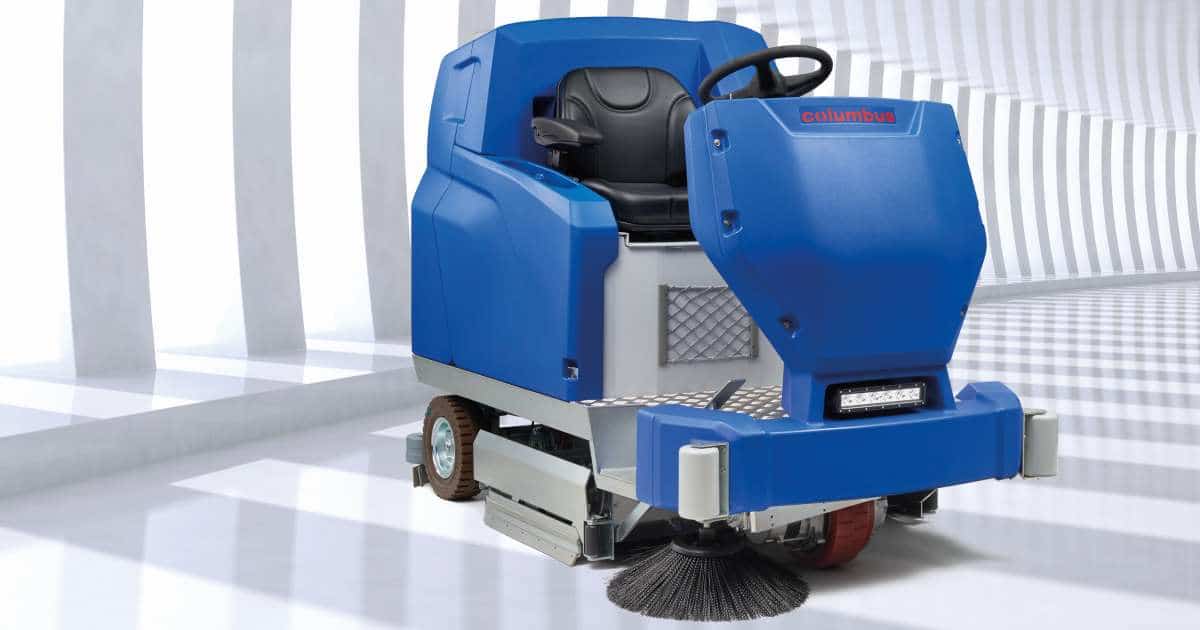 columbus is not only presenting key product innovations to the specialist visitors at the CMS 2019 trade fair in Hall 2.2, Booth 130 – the company is also presenting a completely individual columbus "Smart Fleet concept": digital integration into the columbus fleet management cmm.
As powerful as the larger models, as compact and manoeuvrable as the smaller models: the RA 55|B 40 and RA 55|BM 40 scrubber dryers.
The new, manoeuvrable all-rounders with a 40-litre fresh water tank have been designed for small and medium-sized floor areas. They are extremely robust and are versatile in configuration. The 40- litre walk-behind scrubber dryer offers a high level of convenience for the user. Both models feature the quick stop function as standard and are available as a battery version, as well as with or without traction motor.
More effective cleaning of medium and large floor areas in trade and industry: The RA 85|BM 90 scrubber dryer.
The 90-litre walk-behind scrubber dryer with traction drive has been specially developed for the requirements of service providers in trade and industry to achieve maximum effectiveness and cleaning performance on medium and large floor areas. Despite the impressive tank capacity, the design of the scrubber dryer is compact and dynamic. It is easy to guide, and has a turning circle of just 1.6 m. The control panel is functional and clear in design, making it easy to operate. Two powerful 800-watt brush motors and an adjustable brush pressure of up to 73 kg guarantee first-class cleaning results, even on heavily soiled floors. For time-intensive work shifts of up to five hours, the 90-litre walk-behind scrubber dryer can also be fitted with powerful batteries (285 Ah 5, gel). The powerful suction motor and the columbus-specific suction nozzle ensure residue-free dirt collection for streak-free and immediately accessible floors, even on tight bends.
For harsh cleaning applications over large floor areas: the ARA 100|BM 200 scrubber dryer.
With the introduction of the new ARA 100|BM 200 columbus is once again underlining its strength as a manufacturer of robust and application-oriented scrubber dryers. Equipped with a 200-litre fresh water tank, the ride-on scrubber dryer can be configured for practically all "heavy-duty demands": Double drum or disc brushes, adjustable brush pressure of up to 100 kg, all-wheel drive for inclines of up to 20 percent, pre-cleaning side brushes, water and chemical dosing system, spray lance and protective canopy. The low climb-on height, the intuitively operable display, the clear overview of the work area and the seat that can be adjusted to suit the user all provide a high level of convenience and comfort – particularly during long working shifts. Thanks to a battery capacity of 320 Ah 5 36 V, the ARA 100|BM 200 can operate for up to seven hours.
The possibilities of integrated cleaning: the columbus "Smart Fleet concept".
Last but not least, with its "Smart Fleet concept", columbus is presenting the possibilities of integrated cleaning at the CMS. In combination with the columbus cmm Machine Manager, the free app, and equipping the machines with telemetry technology as standard, all machine data is recorded digitally in order to make the planning and process optimisation of effective cleaning work schedules even more simple.