Reduce to the max: The new 60-litre machines from columbus
The new 60-litre walk behind scrubber dryer from columbus have it all, with their impressive features including clever technology, easy handling, flawless cleaning performance and tough durability, making them ideal for medium and large floor areas.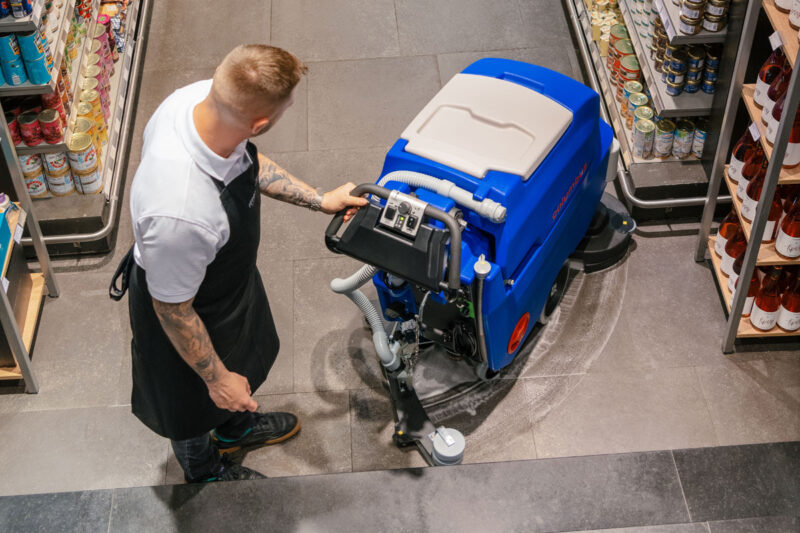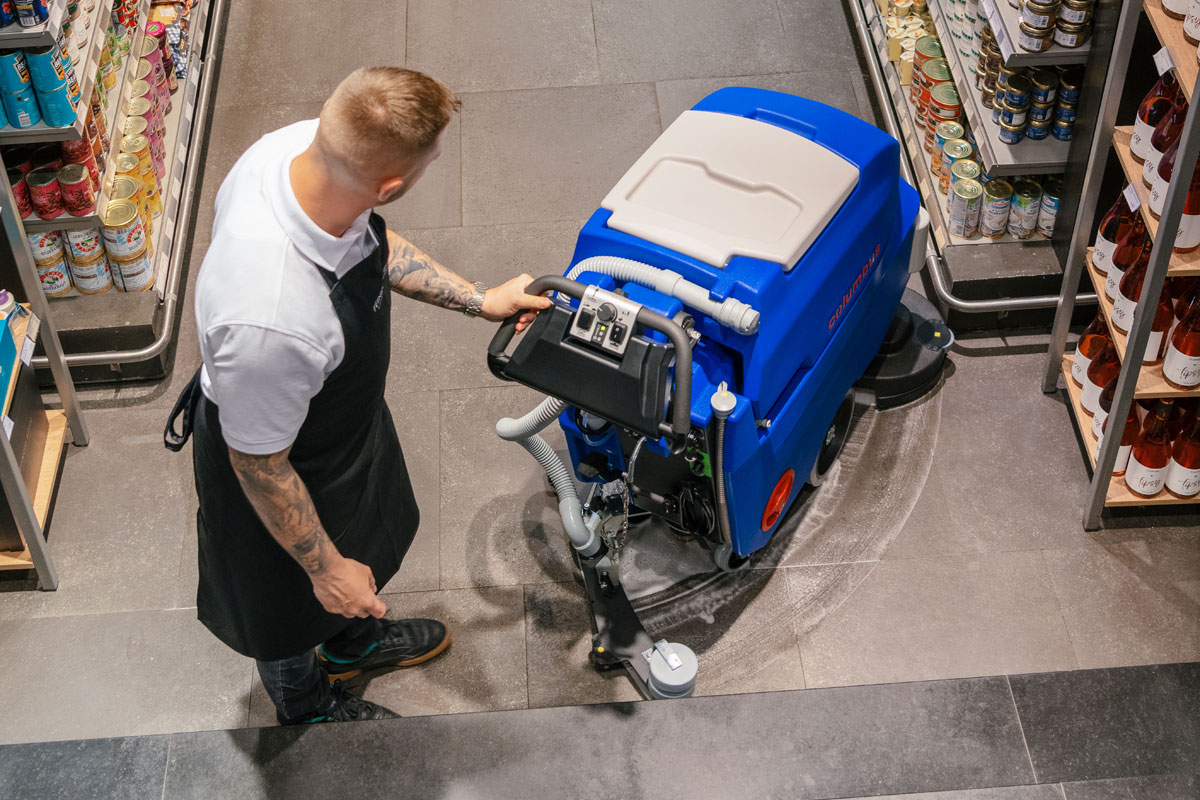 Easy to use for sparkling clean floors even in the tightest of spaces.
The brand-new, battery-operated 60-litre scrubber dryer from Stuttgart-based columbus can be relied upon to deliver a thorough clean every time over a working width of 55 or 66 cm. And they're designed with sustainability and minimal consumption in mind. Their compact construction and tight turning circle allow them to be manoeuvred around corners and in confined spaces with no problem at all.
Fitted with a powerful traction motor, electronic water dispensing and Quick-Fill with auto-stop as standard, the new 60-litre machines promise to make cleaning floors even easier. The patented automated brush holder system helps too, as do the clear display and easy-to-adjust guide handle.
Other impressive features include the optional chemical dosing system, the optional filling hose alternative to the system coupling, the separate storage compartment for a spare bottle, the stainless steel suction nozzle and the tool board. With so many options available, these new 60-litre machines can be tailored carefully to your needs. Of course, the machines also come as a noBAC® version for use in areas with stricter hygiene requirements.
These reliable new walk-behind scrubber dryer are ideal for use in supermarkets, hospitals and workshops. The INOX stainless steel version, meanwhile, fits right into the food industry and swimming pools. And with 105 Ah 5 batteries, the machines can be used on elastic floors as well.