Range of accessories
for scrubber dryers
The versatile use of a cleaning machine is always a question of the right accessories.
columbus pad holders
High quality and long service life made in Germany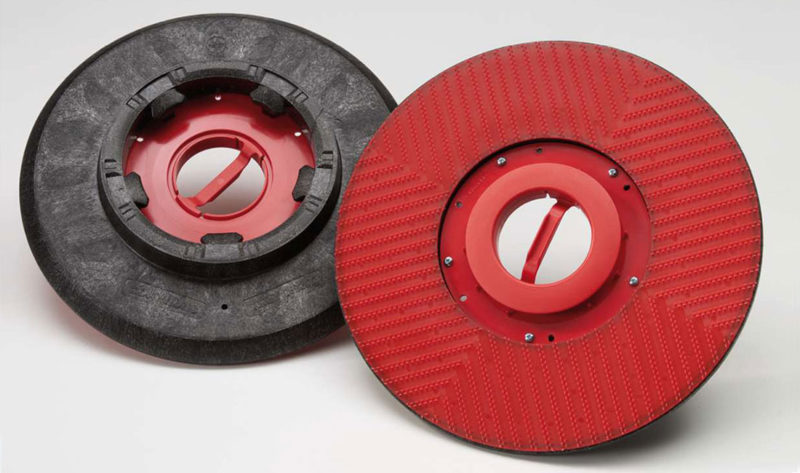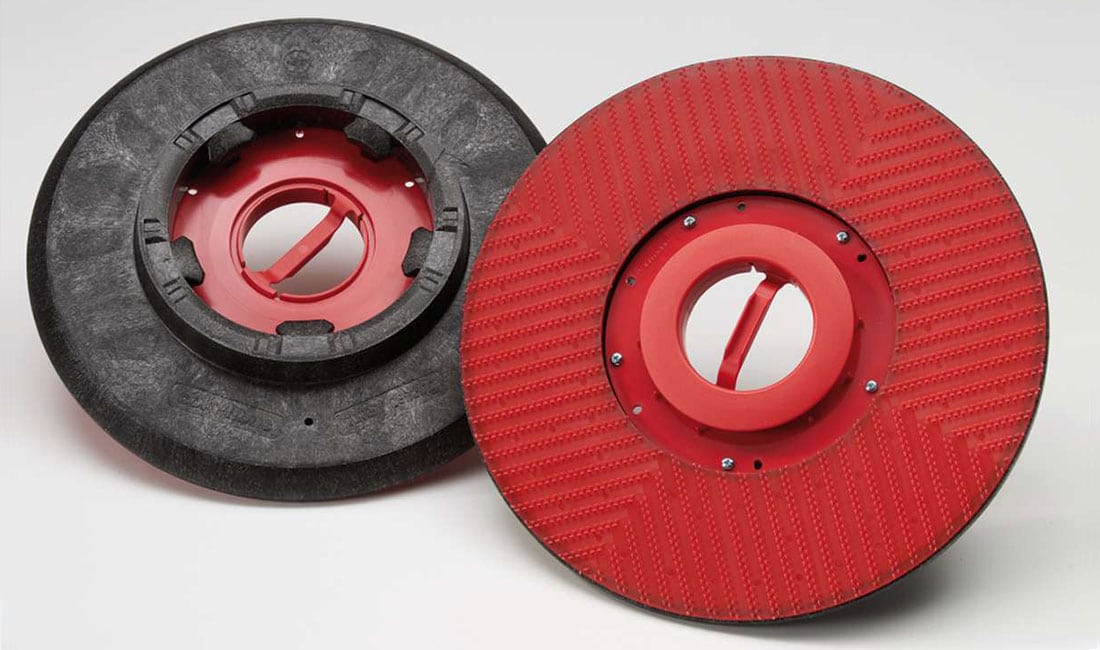 Thanks to a new manufacturing process and a special plastic formulation, our pad holders are extremely durable, stress-resistant and gentle on the pads. This means the costs for work tools in the cleaning process always remain low. Universal use is guaranteed thanks to peripheral weld seams and welded functional perforations in the red harpoon drive face. 100 % dust and waterproof, our pad holders are autoclavable up to 140°C and can also be completely recycled.
columbus brushes
High quality and long service life made in Germany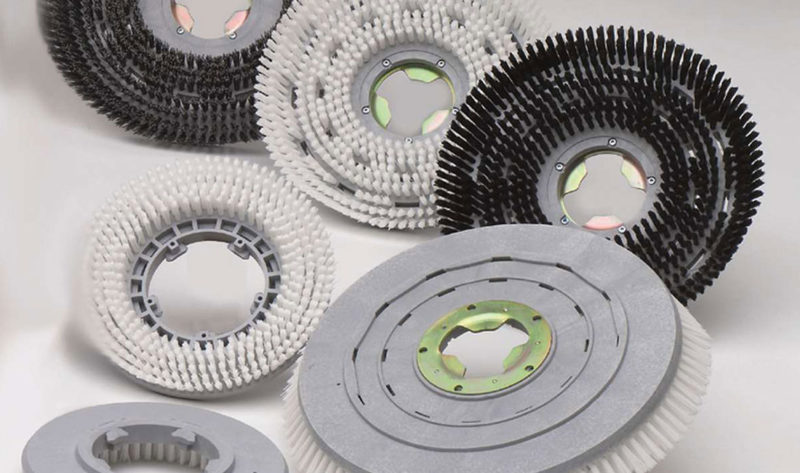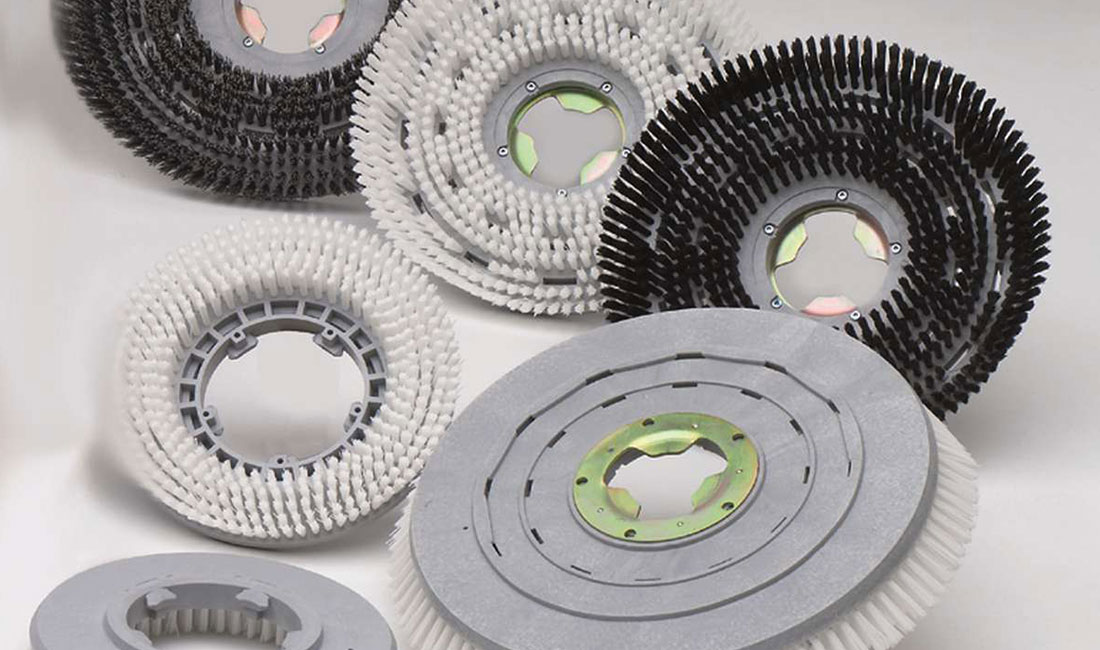 In combination with our cleaning machines, columbus brushes guarantee best cleaning results and absolute efficiency. The brushes are densely bristled over the entire drive face – for greater stability, smoother running and less wear.
Better cleaning performance: Hollow grinding of the bristle ends ensures perfectly flat floor contact under load. Angled outer bristle rows allow clean working right up to the edge. The structure of the bristles achieves optimum water distribution over the entire surface.
Less water consumption with the water-stop brushes: Thanks to the special edge-bristles, up to 40% of water can be saved. These high-quality brushes thus make a major contribution to sustainable cleaning.
The batteries
High-quality and optimally matched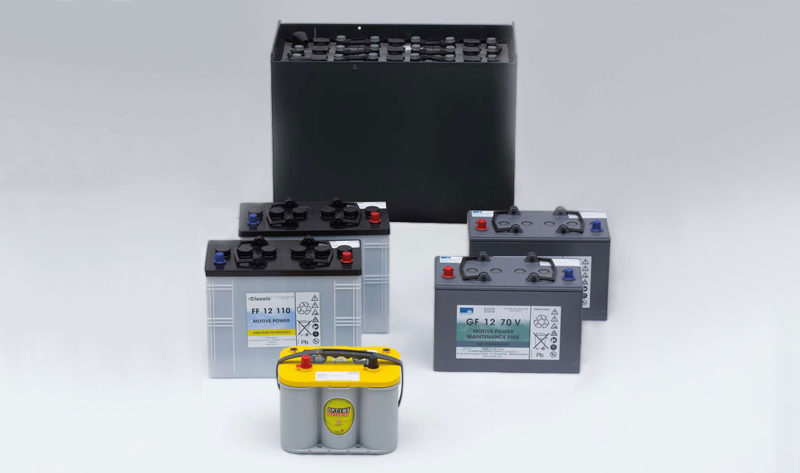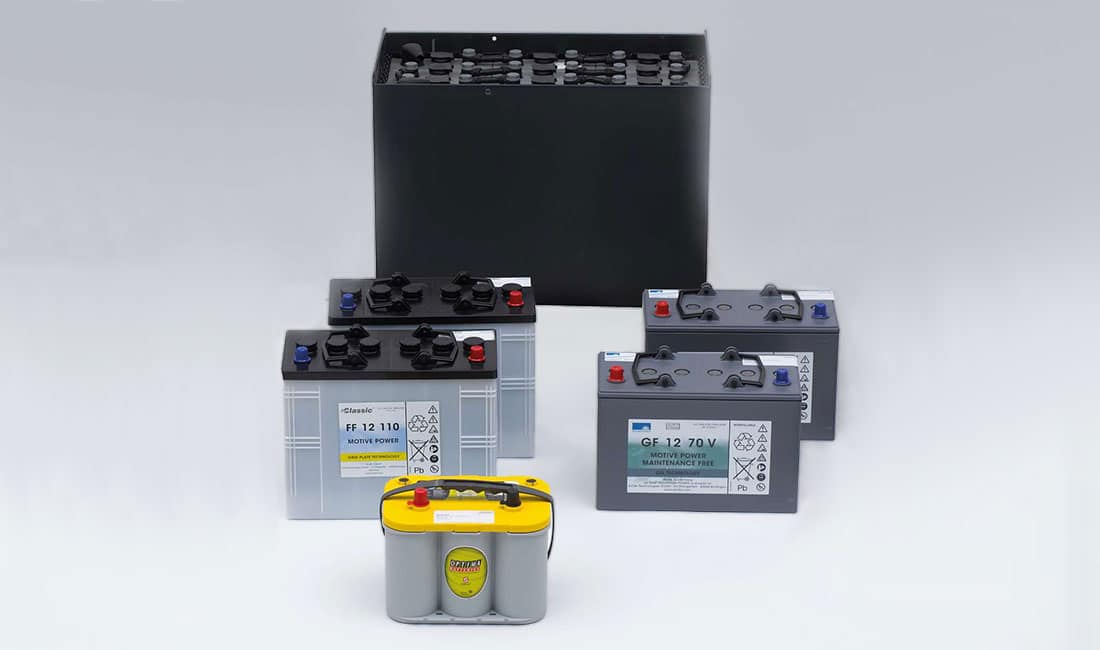 We offer a wide range of high-quality traction batteries with maintenance-free gel technology as well as wet-cell batteries. The size and quality of our batteries are optimally matched to the specific requirements of our cleaning machines, because efficient cleaning is also a question of the best interaction between energy supplier and machine.