RA 43|B 20
Overview
Featuring a number of handy details, the 20 litre walk behind scrubber dryer comes into its own wherever compactness and manoeuvrability are key. Thanks to the waste water tank, which can be heated in an autoclave, this scrubber dryer is also suitable for areas with the highest hygiene requirements.
Technical key data
Theoretical coverage max. 1720 m²/h

Brush pressure 30 kg
RA 43|B 20
Product highlights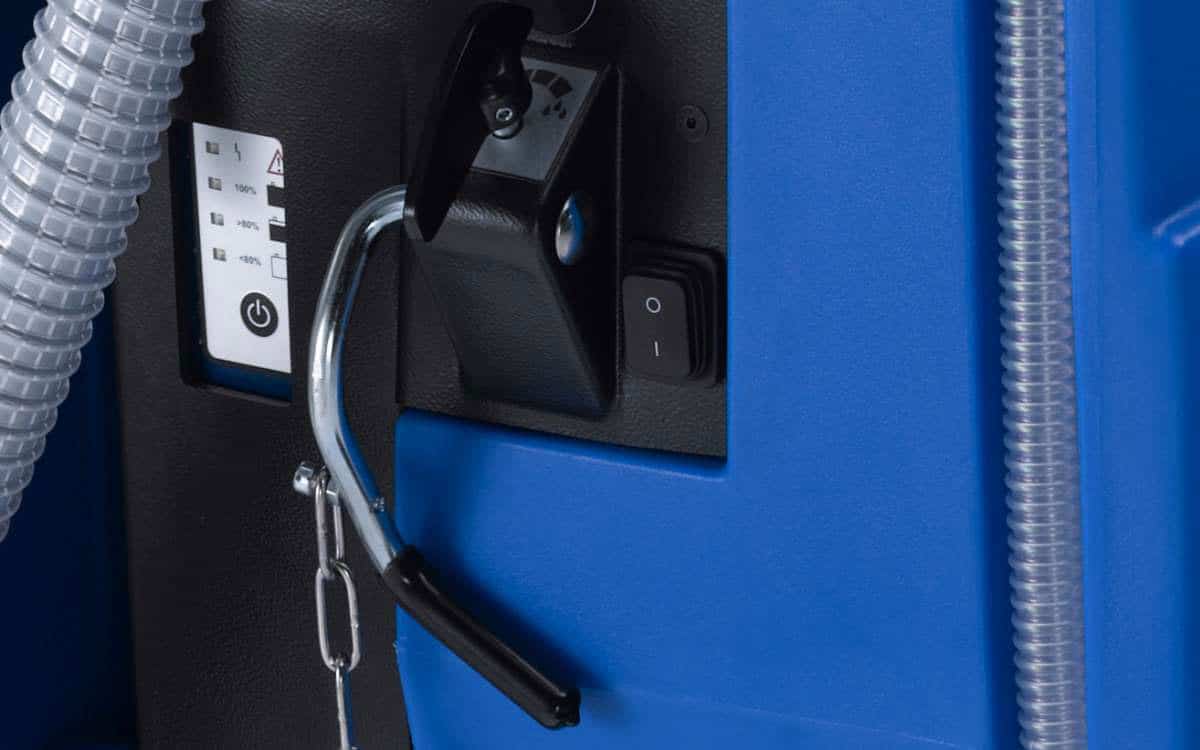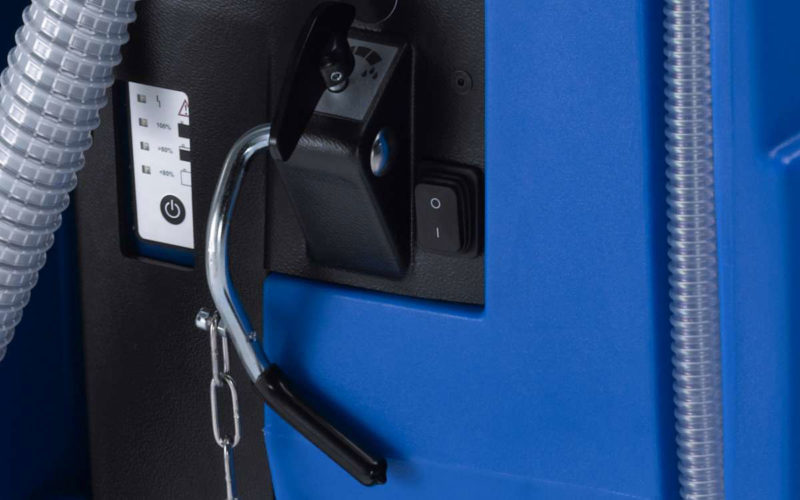 Very robust mechanics
Only truly durable machines are also truly green.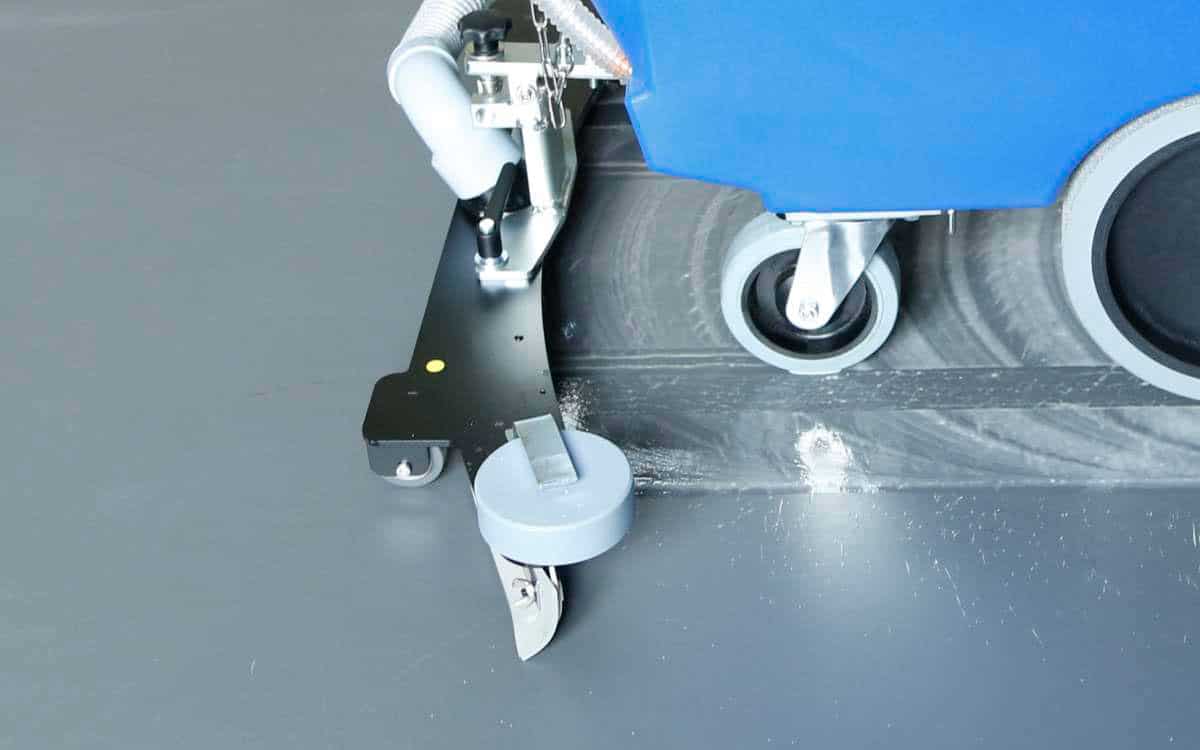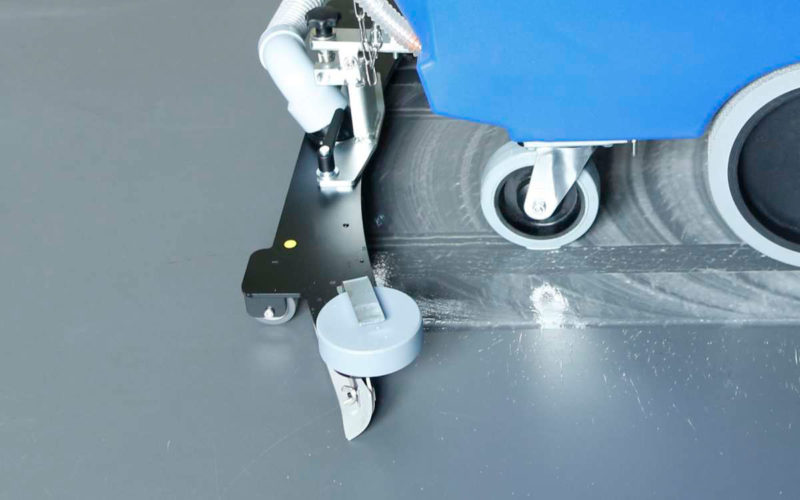 Superb suction
The patented squeegee tool achieves superb suction results, even in the tightest corners.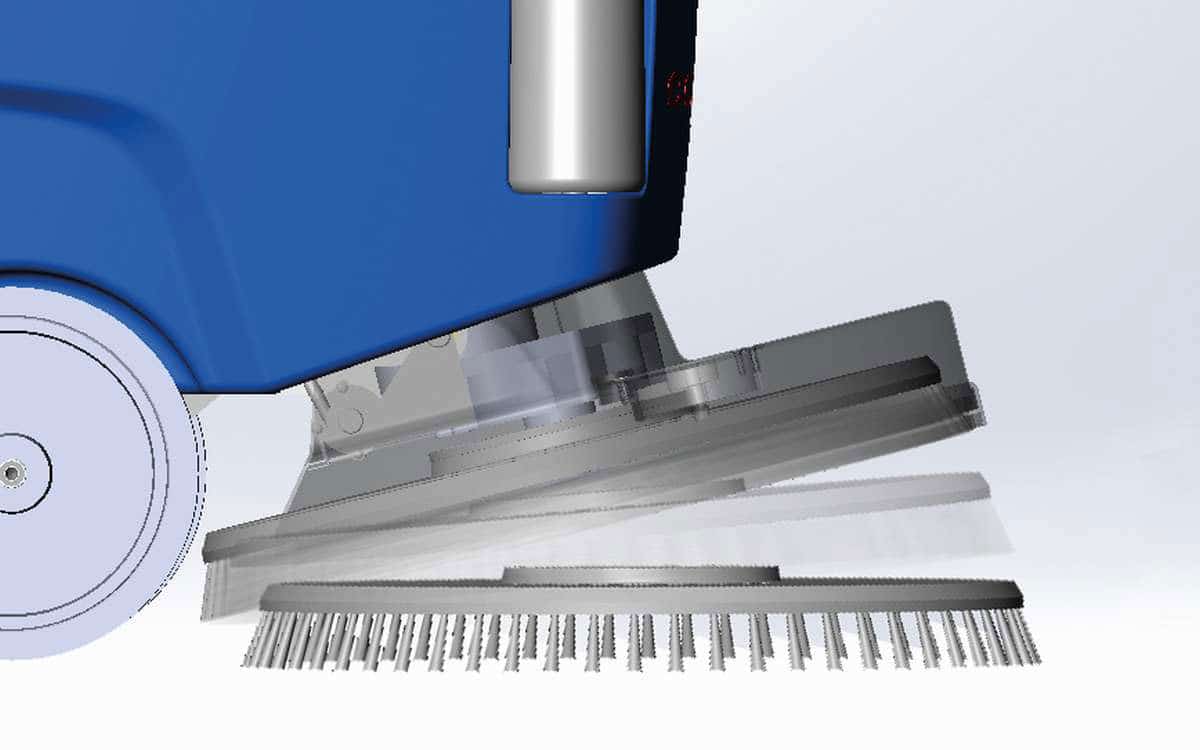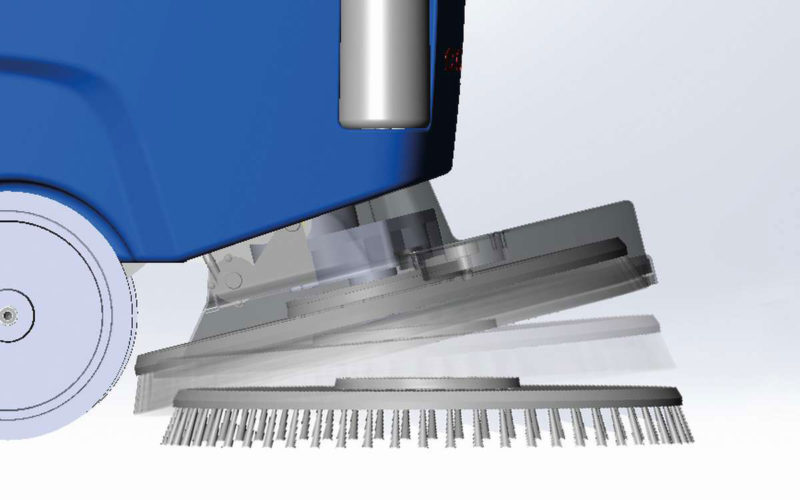 Automatic brush holder
Change tools quickly and easily at the touch of a button.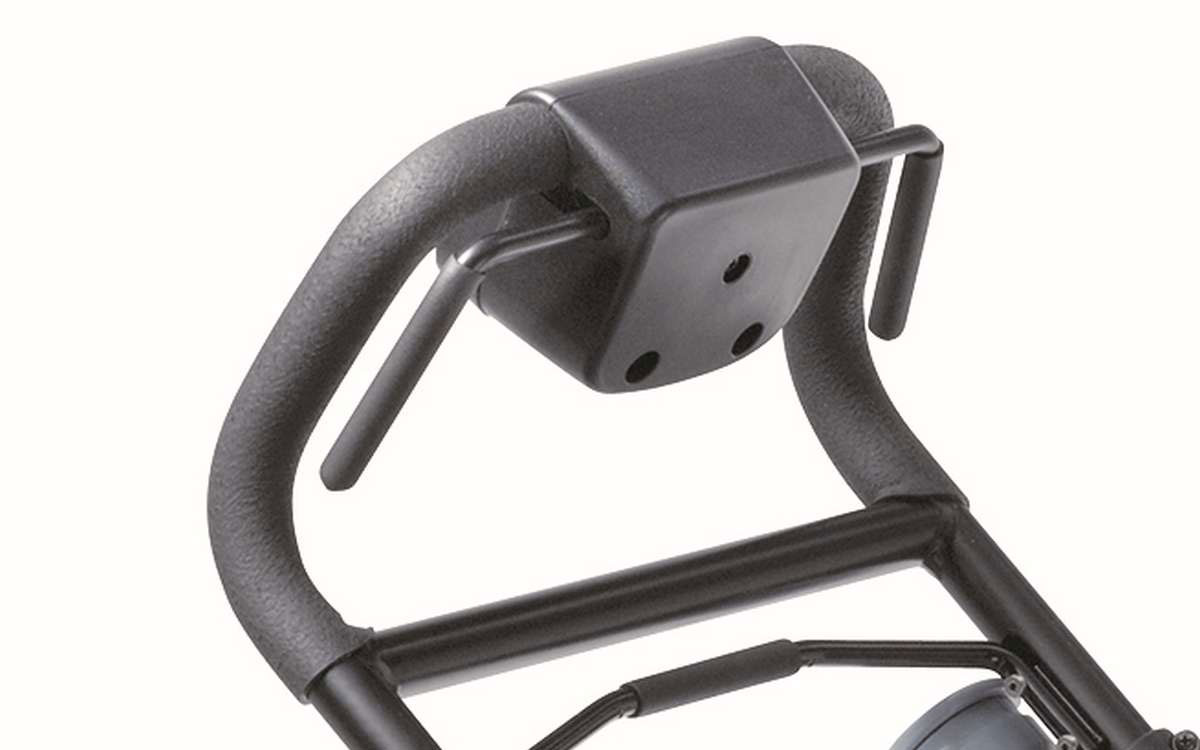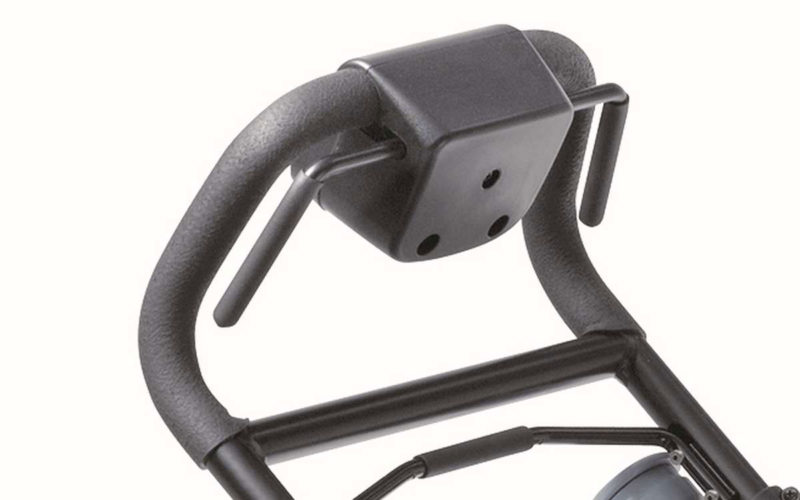 QUICK STOP as standard
The brush motor and water supply stop automatically when you let go of the handle.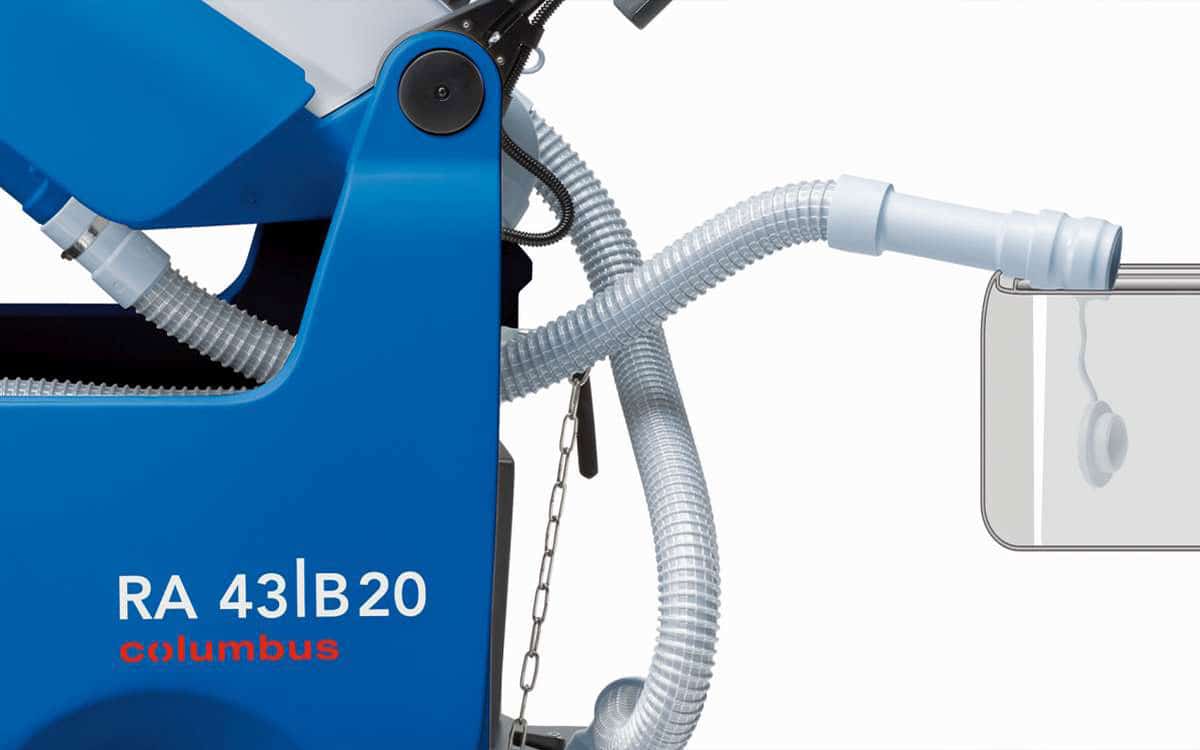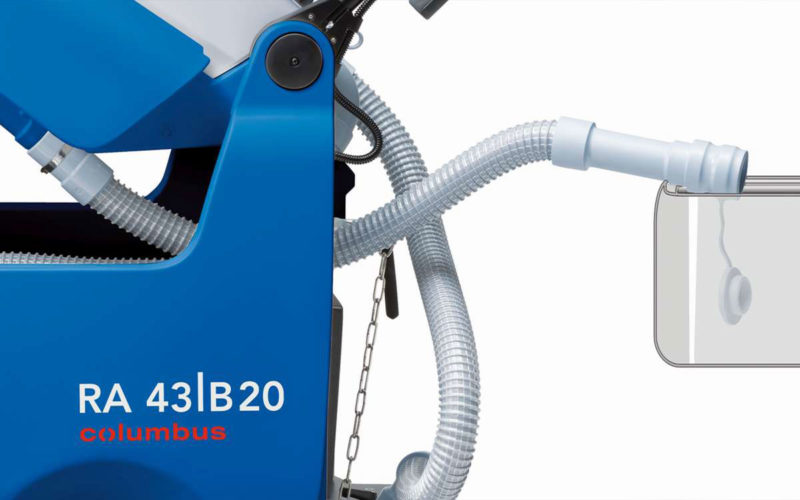 Clever emptying system
Dirty water can be emptied directly into a floor drain or quickly and easily drained into a drainage sink.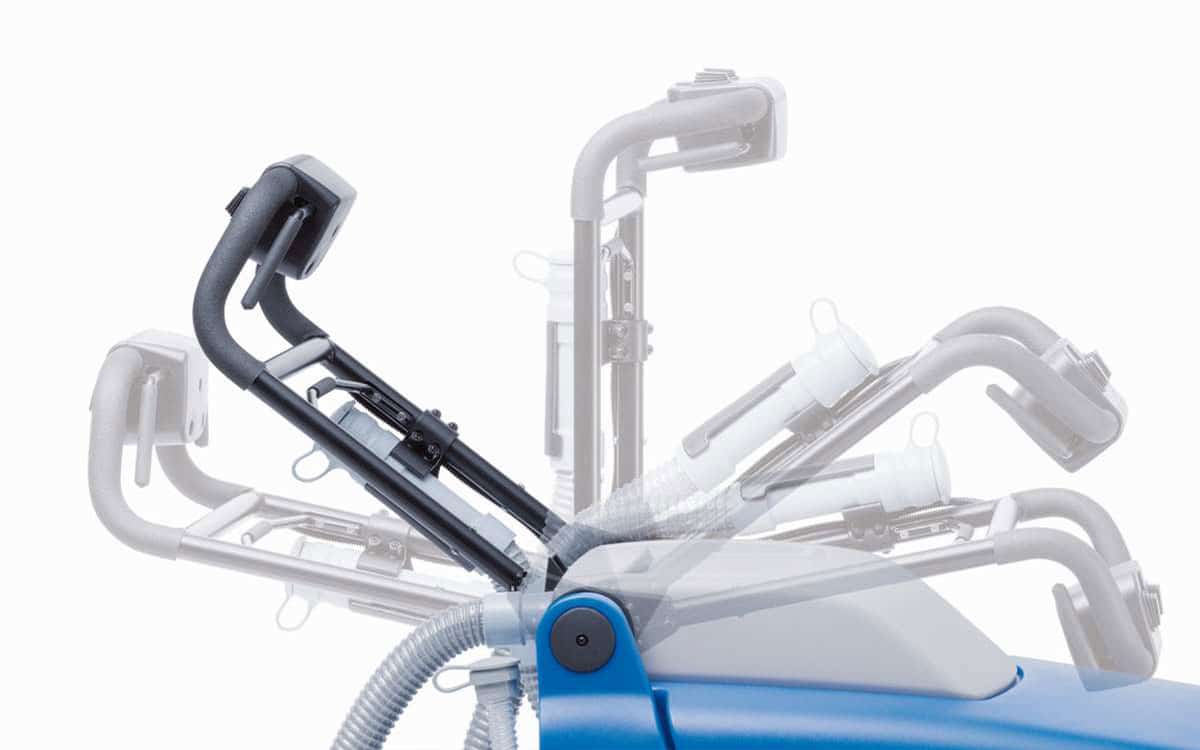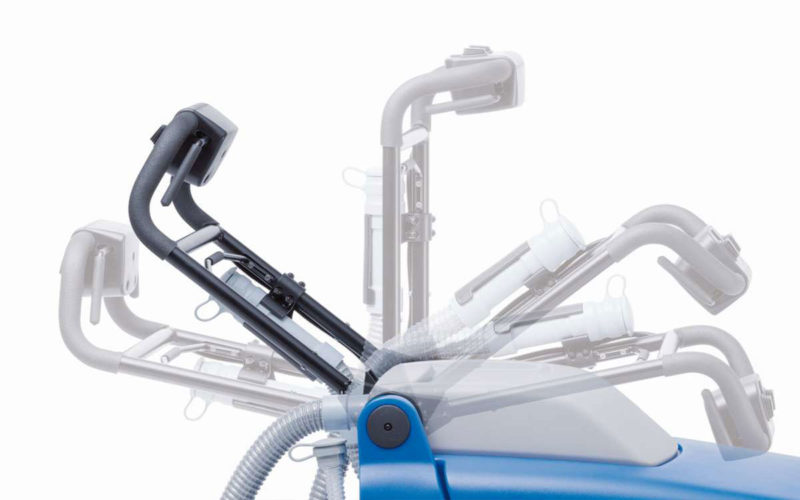 Adjustable steering handle
Can be operated ergonomically and stored conveniently in all locations.
Clean right up to the edge
Perfect cleaning result, right up to the wall.
Easy-to-service components
Well thought-through design provides quick and easy access to all vital machine components.
HACCP-compliant hygiene measures easily applied to all critical components.
Autoclavable dirty water tank
Dirty water tank can be removed without tools, guaranteeing the highest levels of disinfection, to comply with specific hygiene regulations.
Ergonomic steering handle
Easily adjustable steering handle, convenient for every operator.
Simply tilt the machine onto its dolly wheel to move it easily to its place of use.
Service markings simplify day-to-day care of machines.
RA 43|B 20
Optional equipment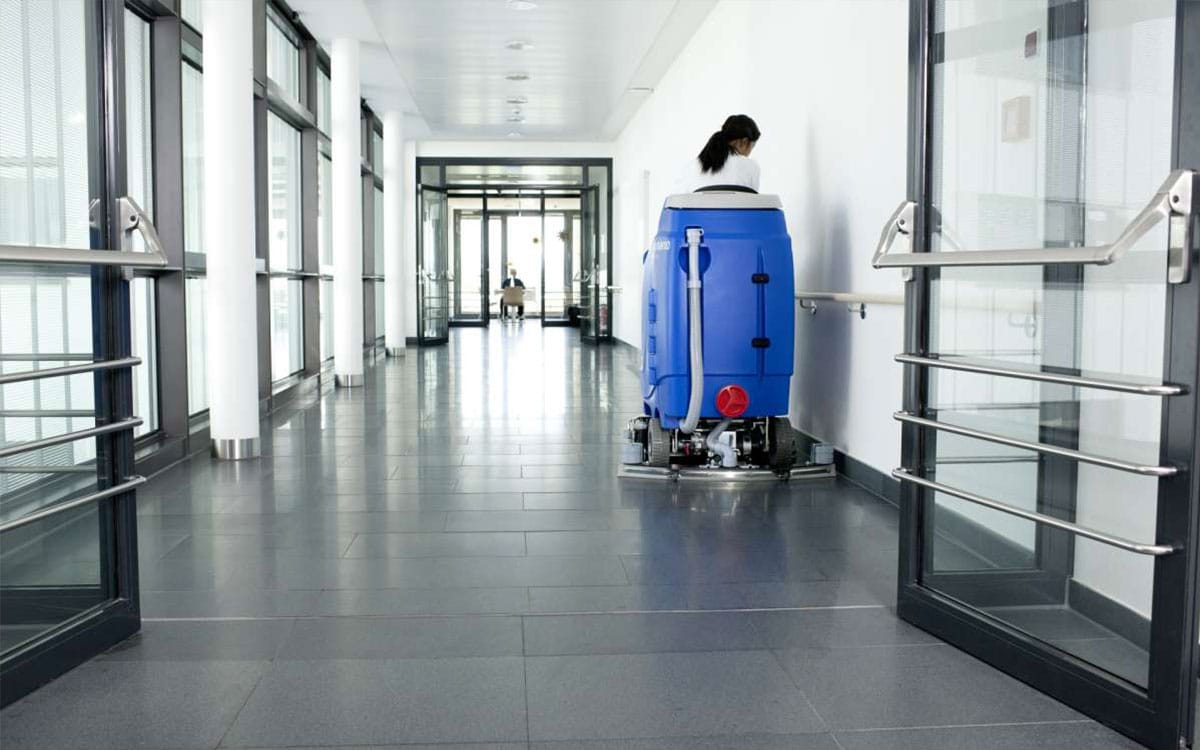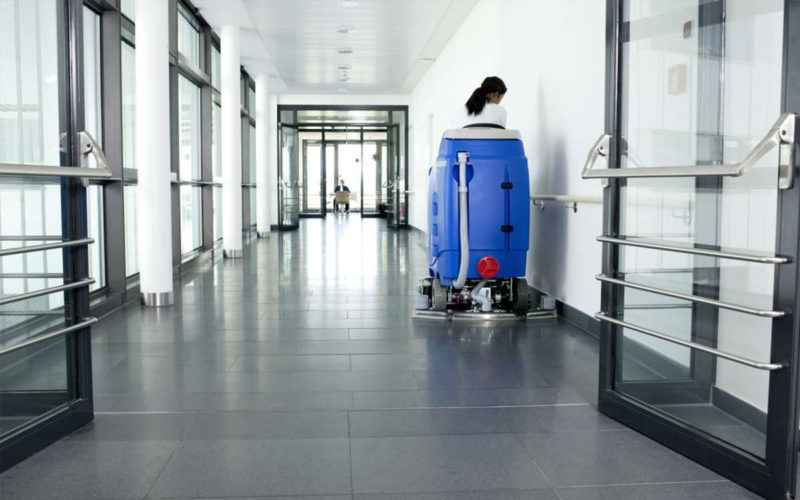 Silent version
For cleaning in noise-sensitive areas or during business hours.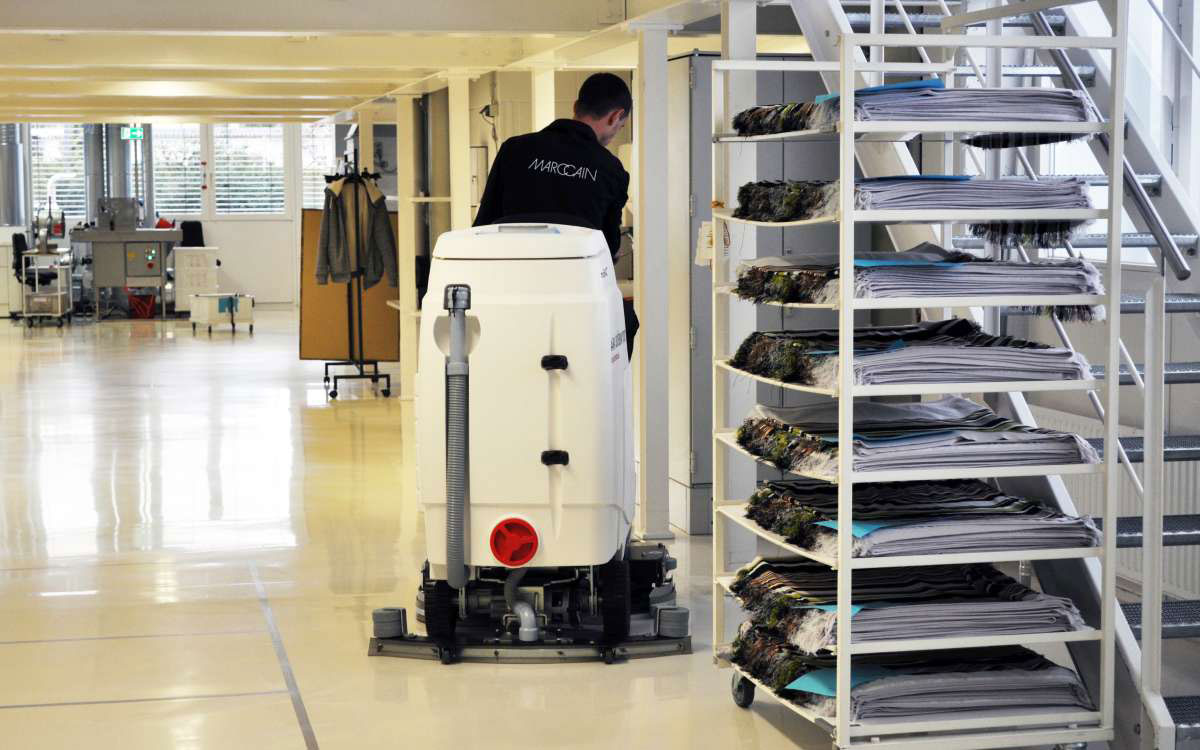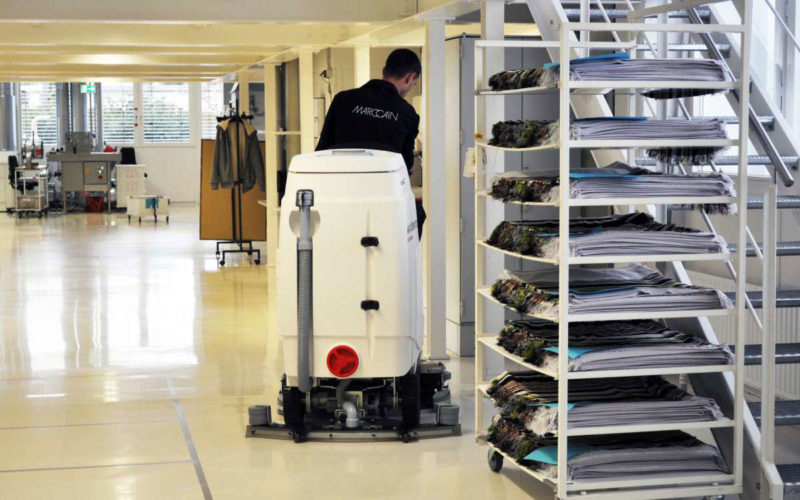 noBAC®
With antibacterial tanks for all applications with high hygienic requirements.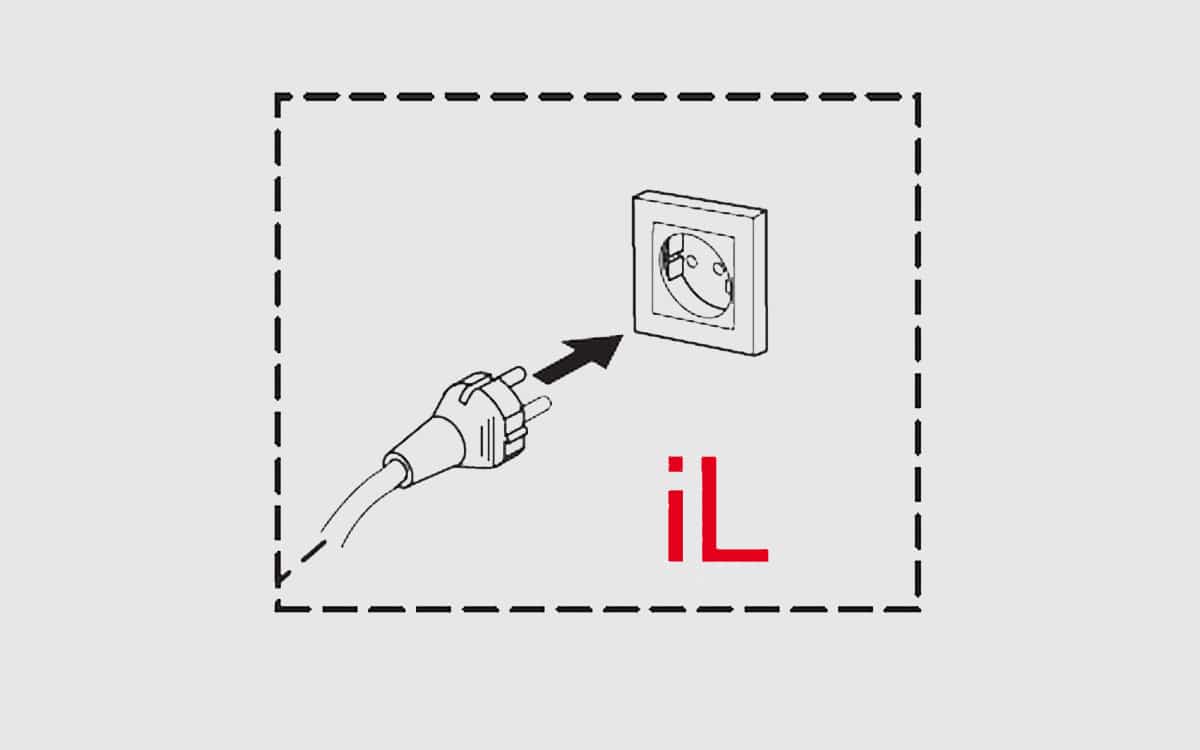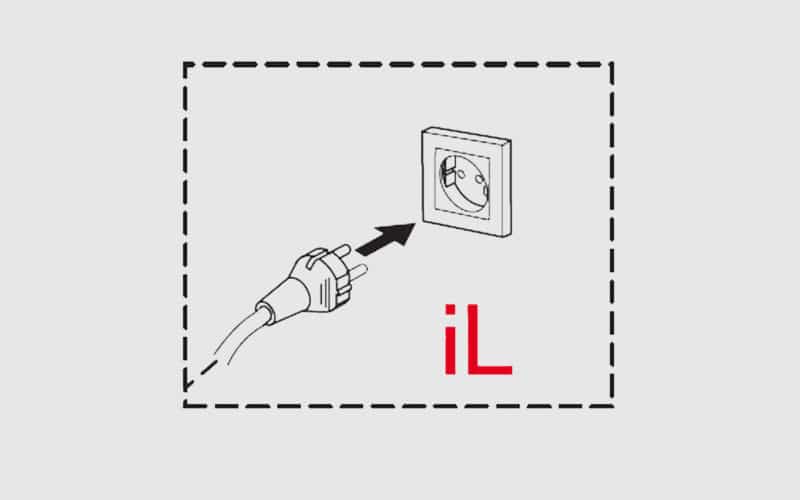 Integrated charger
Charge the battery anywhere, with the high-quality integrated charger.
Technical key data
L x W x H
800 x 530 x 790 mm
Working width
430 mm
Suction width
735 mm
Theoretical coverage max.
1720 m²/h
Noise level
63/59 dB(A)
Empty weight
56 kg
Operating weight
134 kg (76 Ah 5)
Batteries / Electrical data
Rated voltage
24 V
Power max.
950 W
Power cable
–
Capacity wet
–
Capacity gel
76 Ah 5
Tank
Solution tank capacity
20 l
Recovery tank capacity
23 l
Motors
Traction: power
110 mbar
Traction: speed
32 l/s
Brushes and pad holders
Number
1
Speed
180 rpm
Brush pressure
30 kg
As a specialist for contract cleaning, columbus offers you, in addition to first-class machines, a wide range of accessories for an individual adaption to your equipment and your requirements.