Escalator cleaning
Step 110
Step 110
Overview
A high-quality product "made in Germany" which meets the highest demands for professional escalator cleaning. The Step 110 cleaning machine enables rapid on-site escalator cleaning. The professional wet cleaning of escalator treads and risers requires no intervention in the escalator control system and the escalator can be walked on again immediately after cleaning. Professional escalator cleaning couldn't be faster or more efficient.
Technical key data
Solution tank capacity 20 l

Recovery tank capacity 20 l
Step 110
Product highlights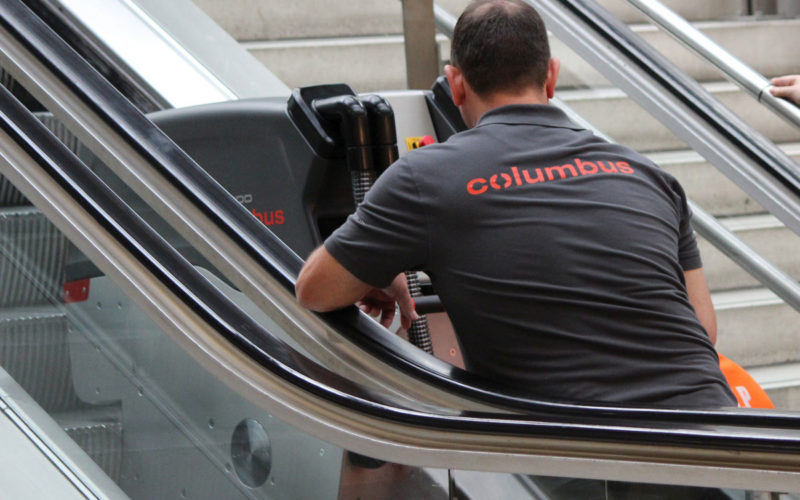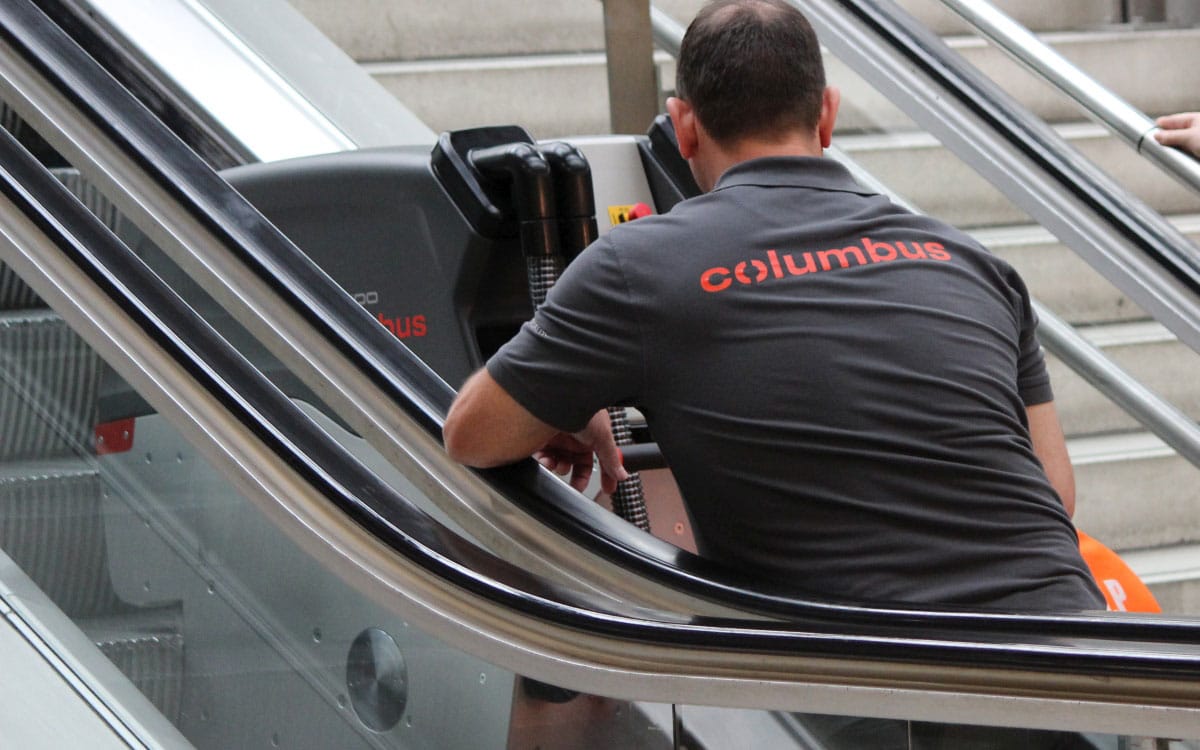 Unique method
Use the "step" cleaning machine to clean escalators without having to dismantle them or access their control system.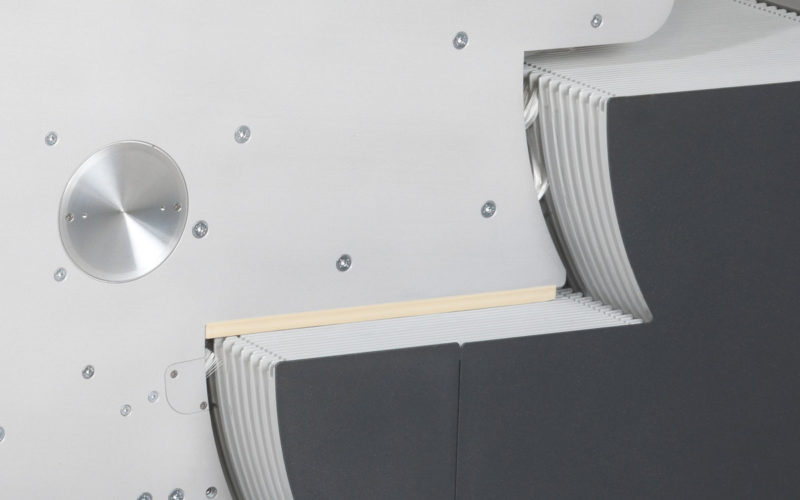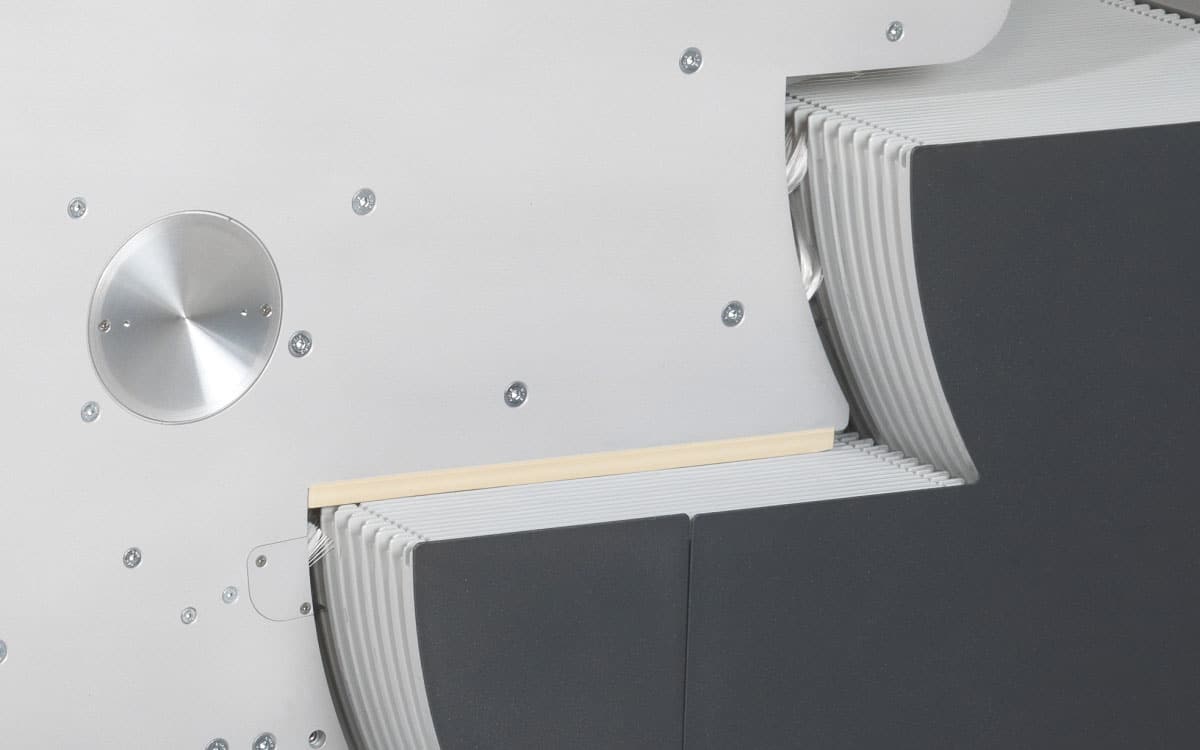 Simultaneous cleaning
The steps and risers are cleaned quickly, and extremely thoroughly, right up to the edges, in a single process, with no residues of water or chemicals.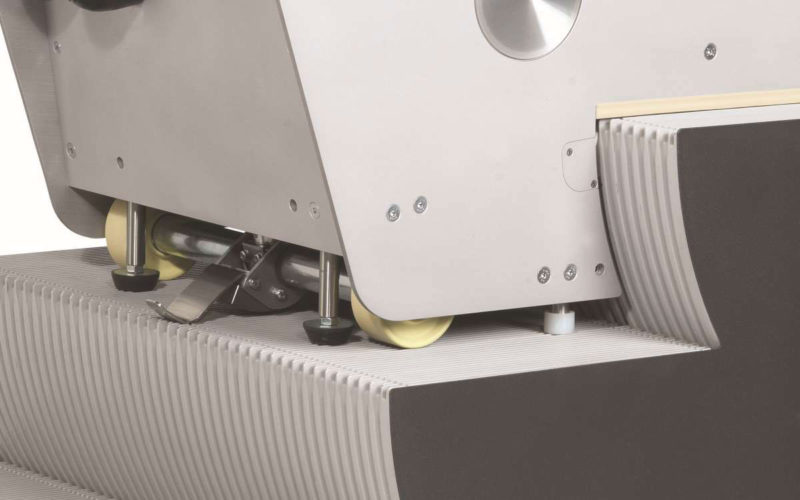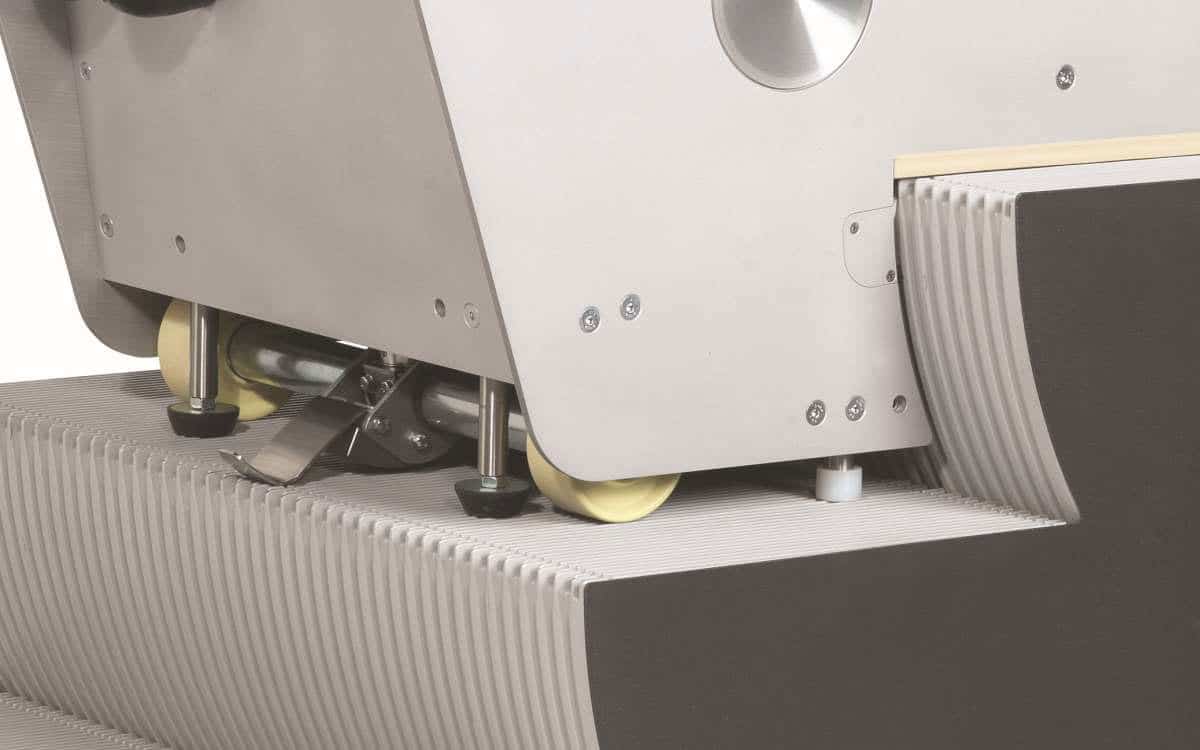 Stable and secure
The centre of gravity is at the very front, so the machine sits safely and securely on the step for maximum operating safety.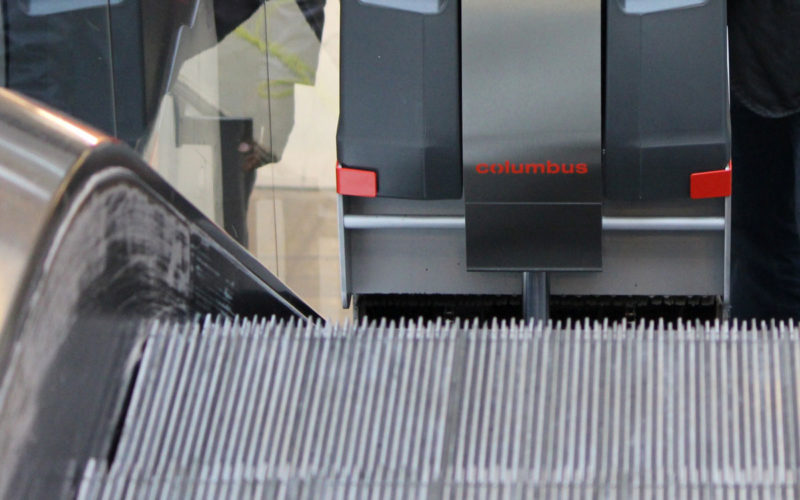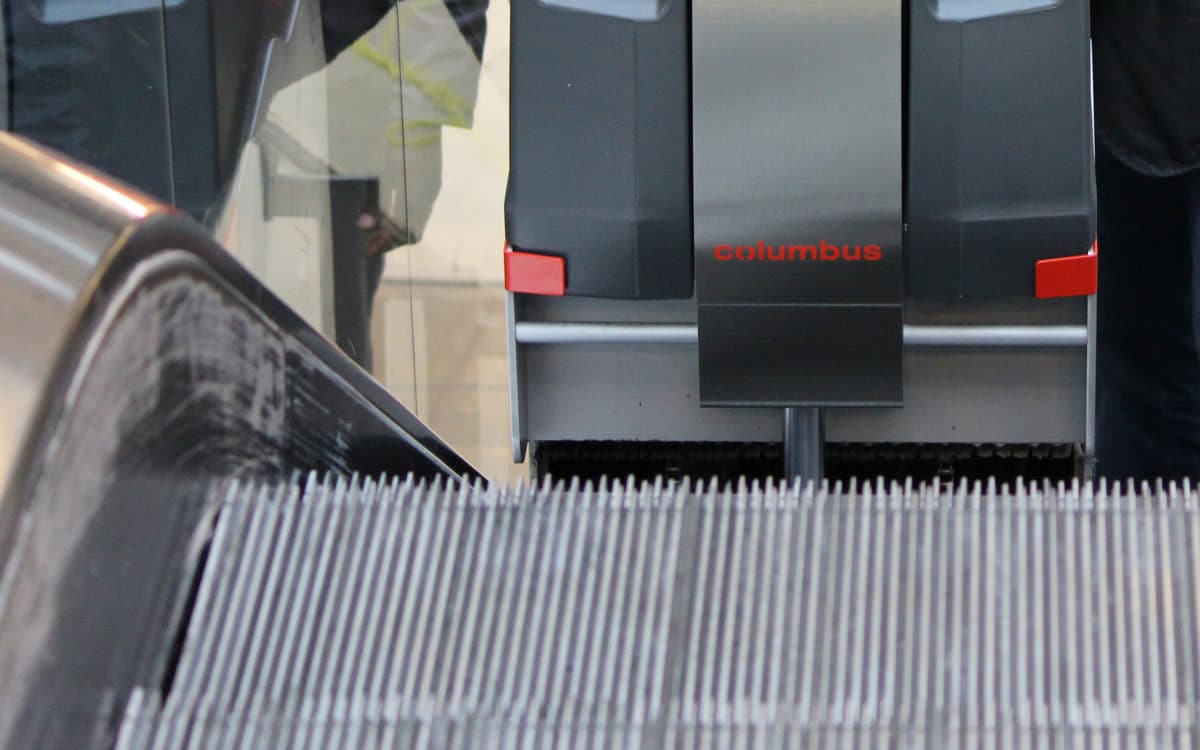 Clean right up to the edge
Cleans right up to the edge of the escalator steps.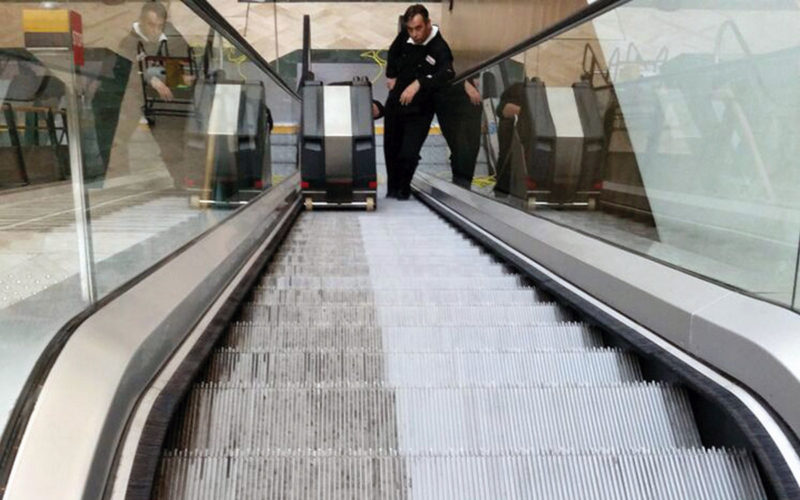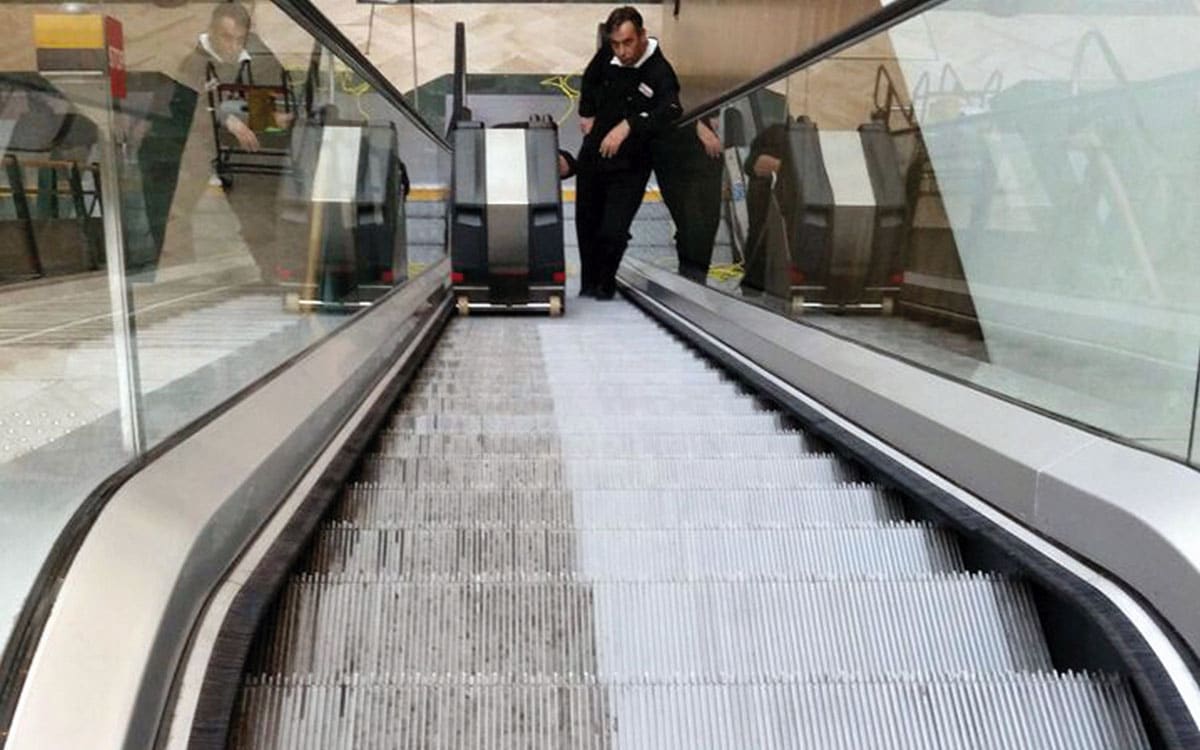 Maximum suction
Powerful suction means that the escalator can be used immediately with no slip risk on steps.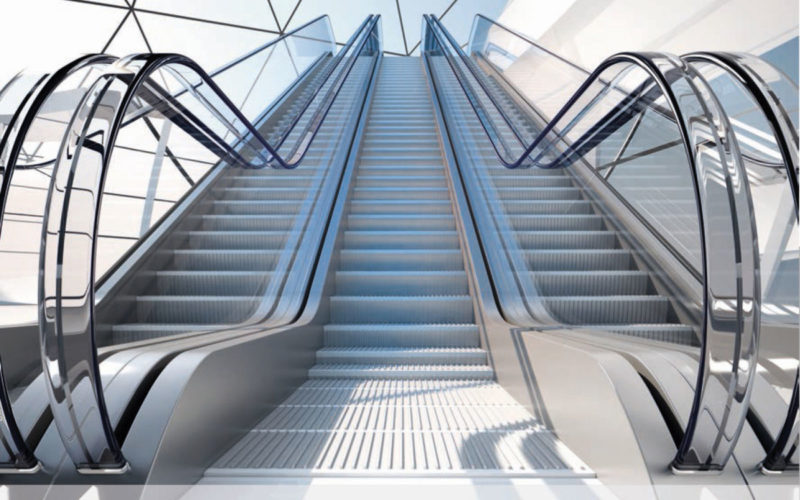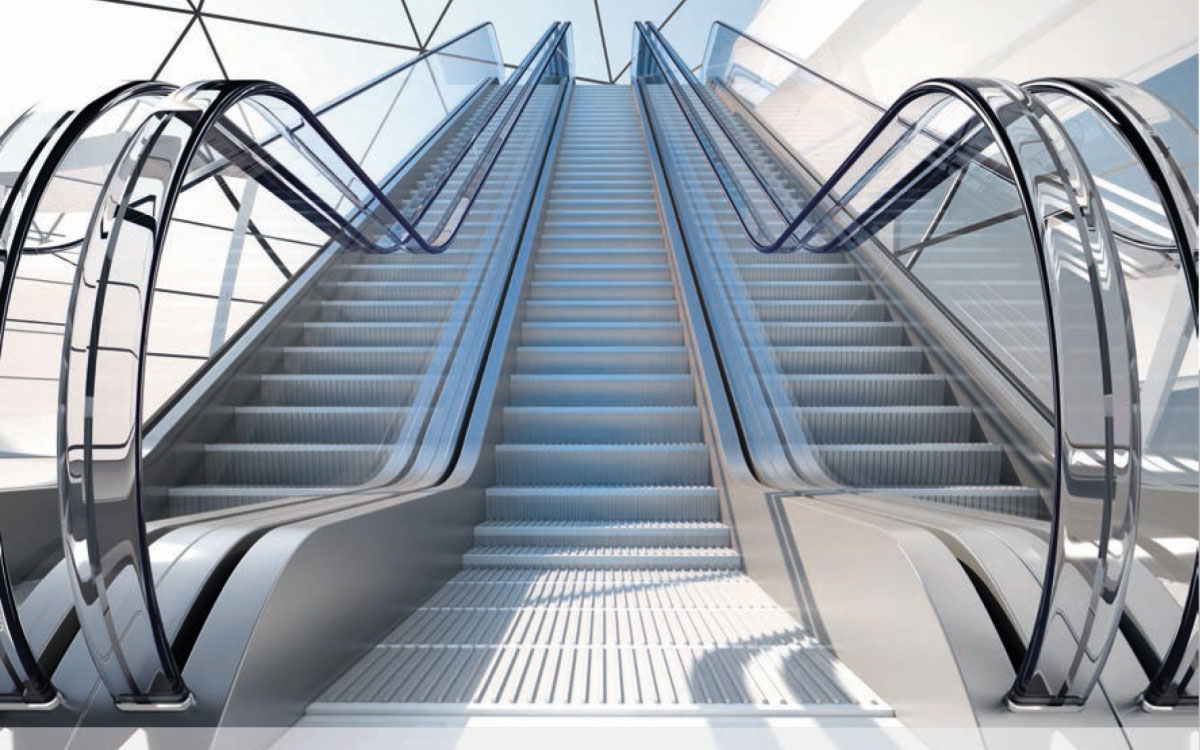 Can be used anywhere
The "step" cleaning machine can be adjusted to suit all commonly used types of escalator.
Easy to operate, with predefined cleaning workflows. Simply set the workflow you require on the easy-view display.
Set the volume of water and chemicals used to suit the soiling level. This also means cleaning can continue for longer.
The "step" cleaning machine "climbs" up step by step as it cleans. When it reaches the top, it can travel back down again on the escalator.
The integrated rollers make it easy to move the machine sideways on the step.
Only by using high-quality materials such as stainless steel, aluminium and spray-resistant plastic can we ensure a long service life with low levels of wear, significantly reducing maintenance costs.
High-quality brush strips
18 specially shaped low wear brush strips, made of different bristle materials, guarantee the best cleaning results.
You don't need to call in technicians for simple maintenance jobs. You can change the main brushes and wiper brush yourself, to keep running costs low.
If the clean water runs out, or the suction flow changes, the machine sounds an audible warning signal and switches off automatically.
When the cleaning machine is loaded on a trolley, a single person can easily transport it to its place of use.
Step 110
Optional equipment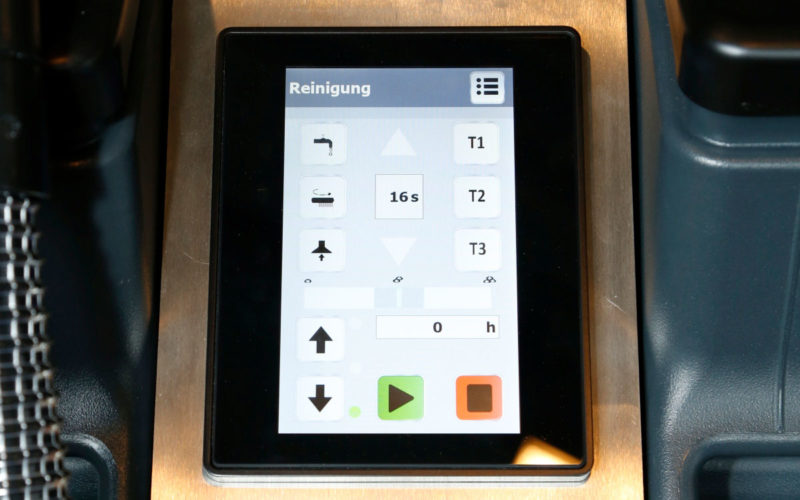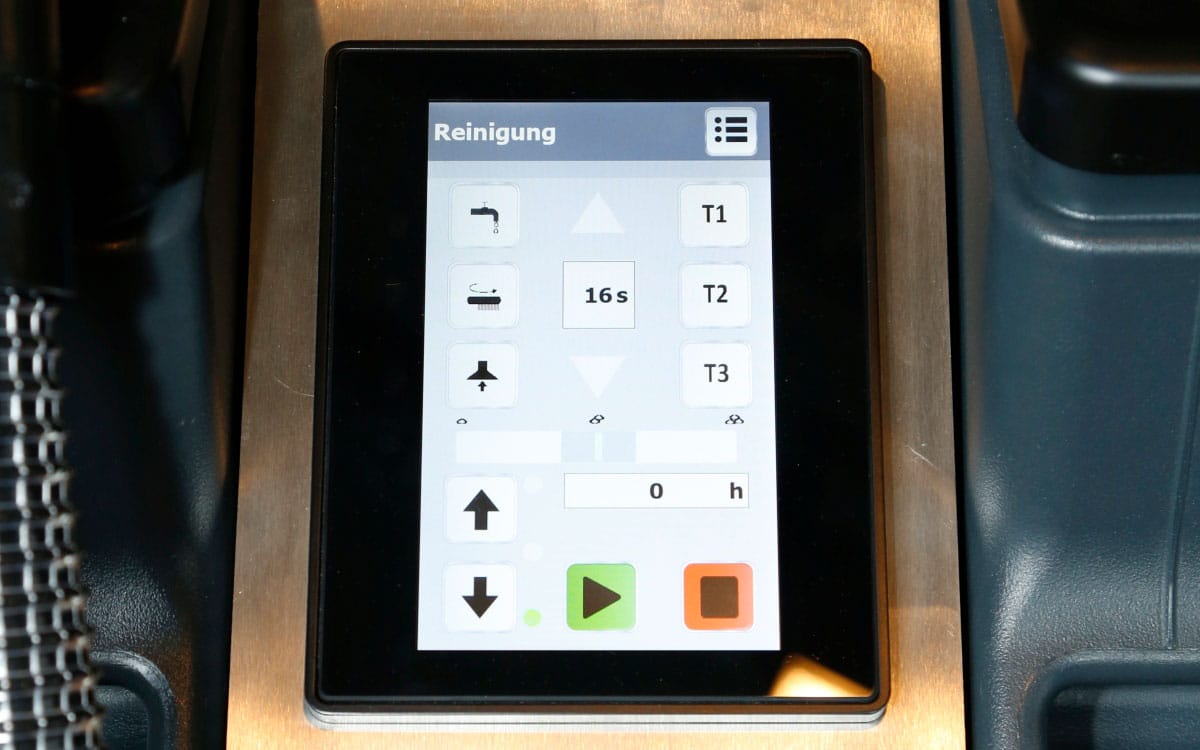 Touch display
Intuitive touch display with many functions for easy operation of the machine. (not retrofittable)
Technical key data
L x W x H
1094 x 540 x 1001 mm
Working width
520 mm
Noise level
78 +/- 2 dB(A)
Empty weight
164 kg
Batteries / electrical data
Rated current
50 Hz
Rated voltage
230 V
Power max.
2650 W
Tank
Solution tank capacity
20 l
Recovery tank capacity
20 l
Suction
Low pressure max..
300 mbar
Air flow max.
162 m²/h
Brushes
Number
18 + 1
Suction brushes
2
Steps
Step height, min.
185 mm
Step height, max.
235 mm