V-Eraser
WHO- and RKI-COMPLIANT


mop and wipe disinfection
with scrubber dryers
V-Eraser
Novelty
The patent-pending V-Eraser is a disinfection wiping nozzle made of stainless steel with a high-quality microfiber wiping mop. It enables WHO- and RKI-compliant mop and wipe disinfection on large surfaces.
With the V-Eraser, cleaning and disinfection can be carried out in a single step – at full machine speed, with minimal changeover effort, short instruction and without any additional protective equipment required. The V-Eraser thus ensures maximum productivity and cost efficiency.
V-Eraser
Product highlights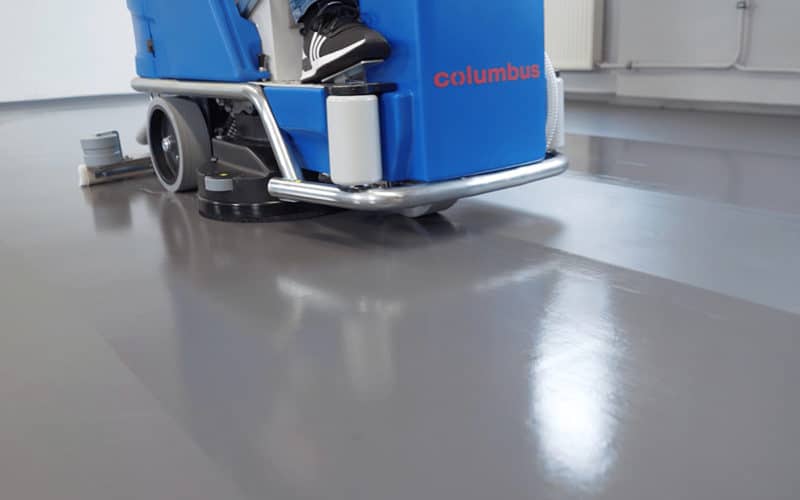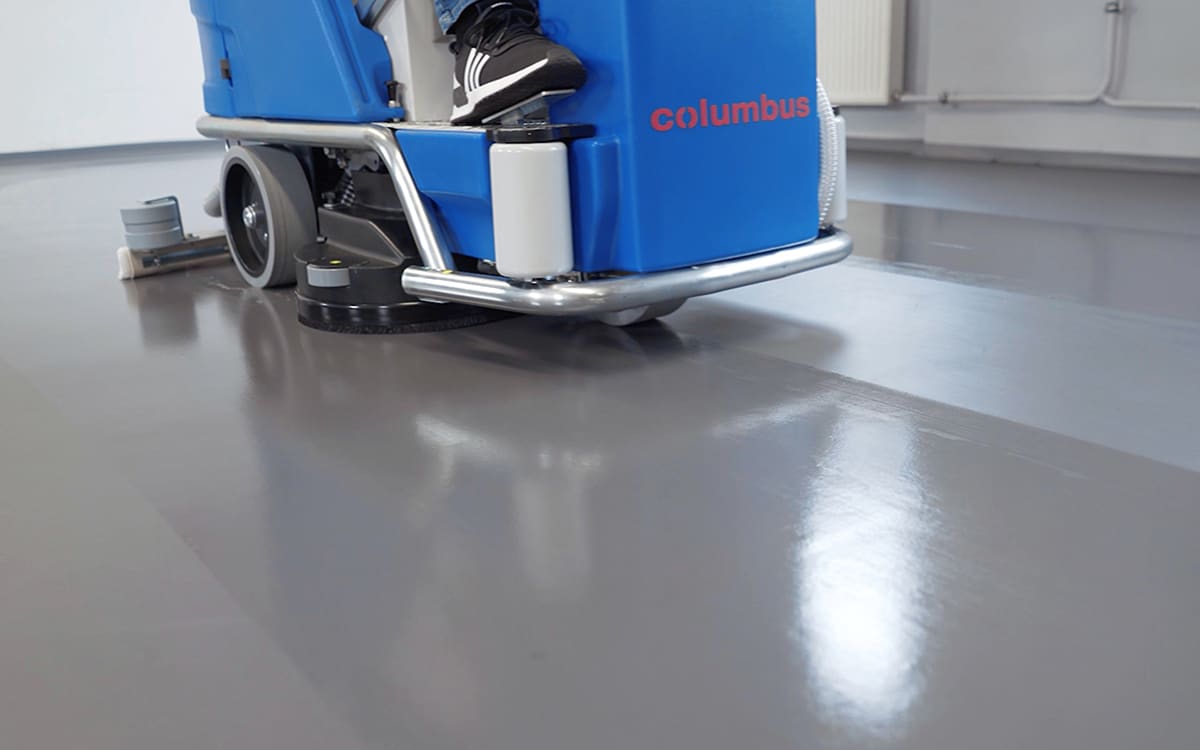 WHO- and RKI-compliant
Mop and wipe disinfection in accordance with the guidelines from the WHO and Robert Koch Institute.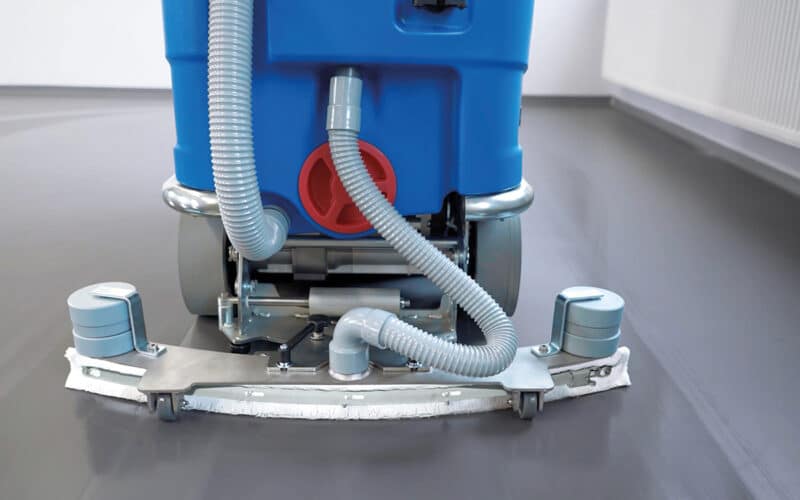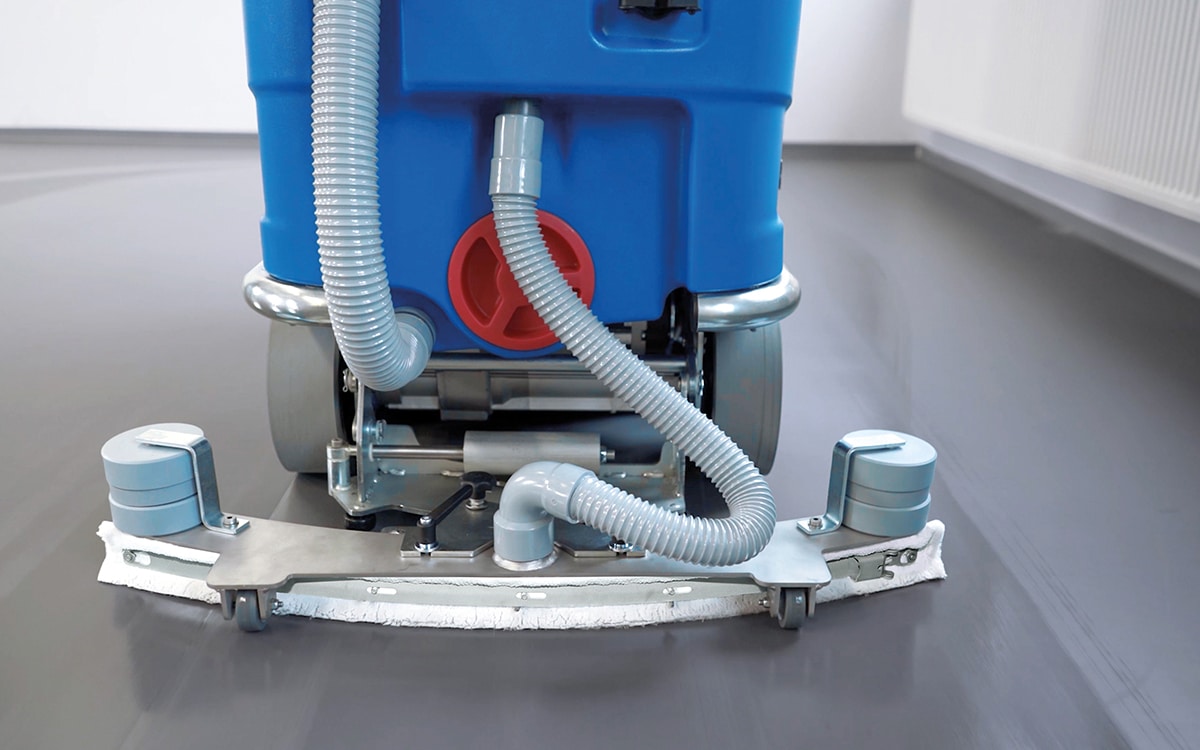 2-in-1-Solution
Cleaning and disinfection in one process and without additional work steps.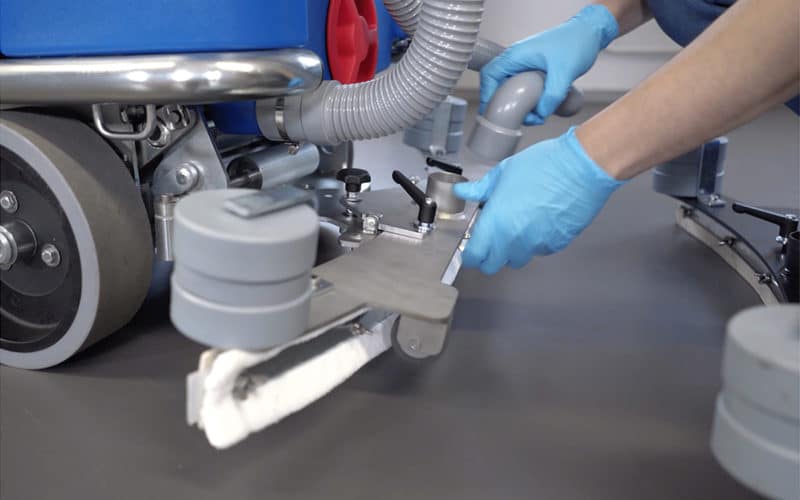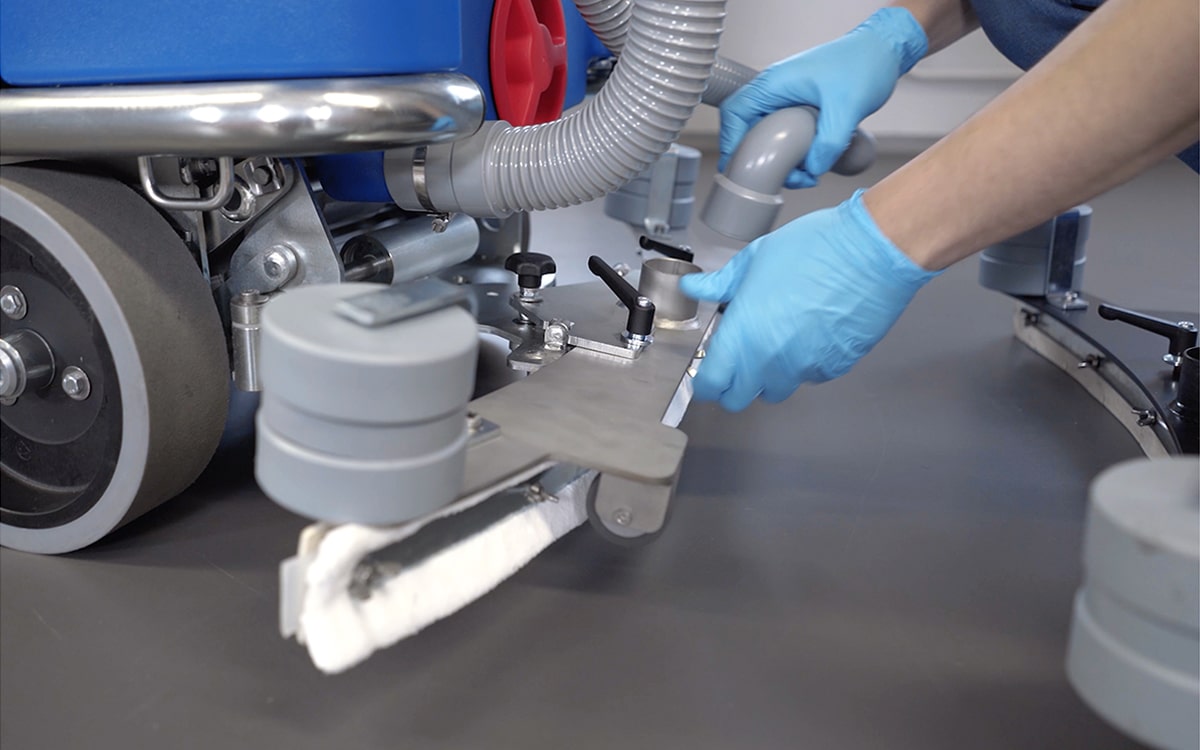 Simple retooling
Lightning-fast assembly in just a few steps – compatible with all columbus scrubber dryers.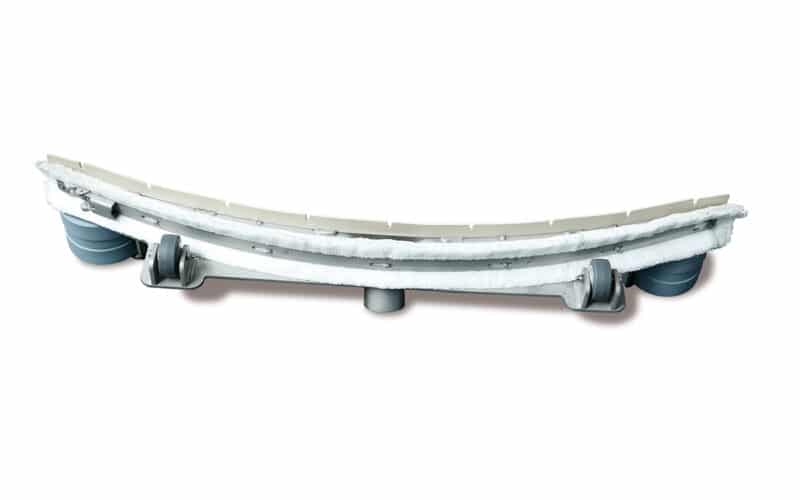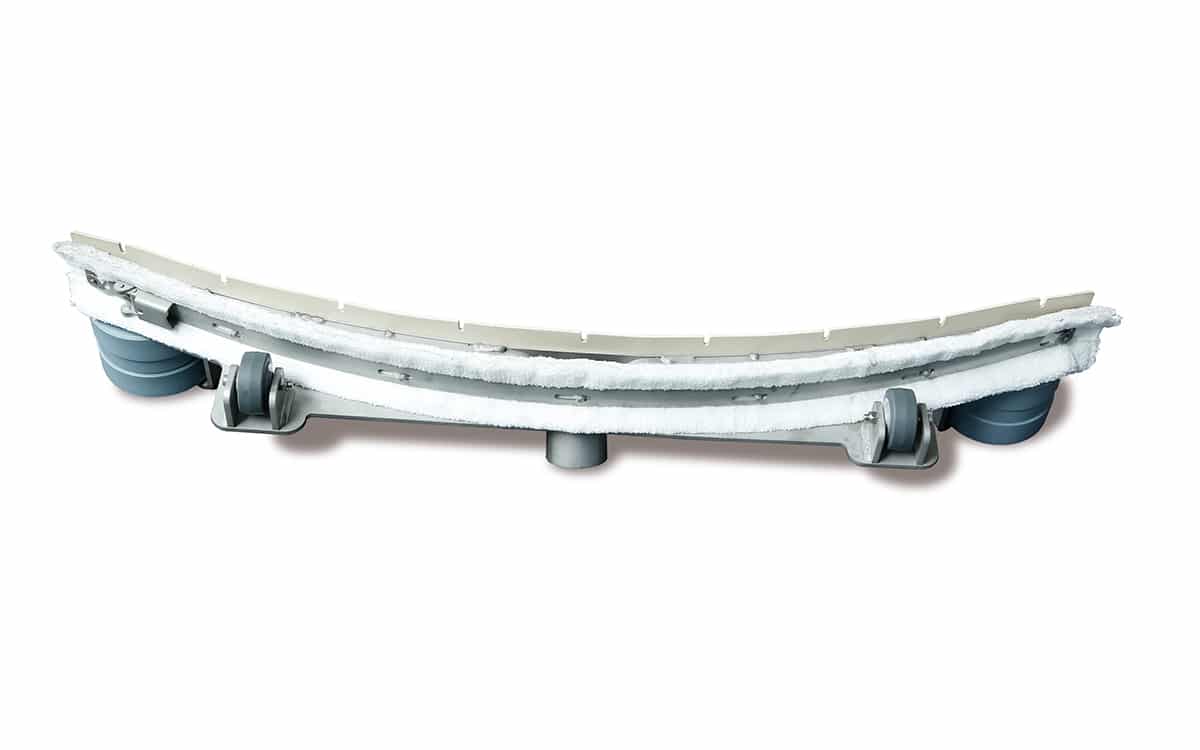 Hygienically reprocessable
The stainless steel construction enables hygienic preparation in accordance with the WHO and RKI guidelines without any problem.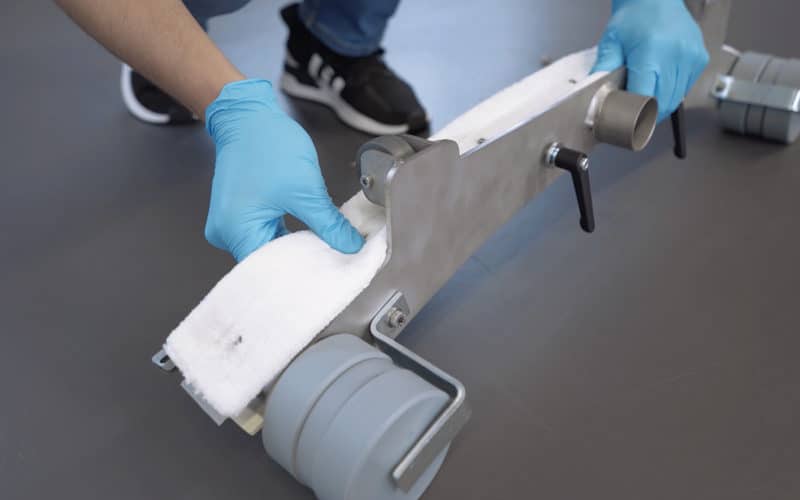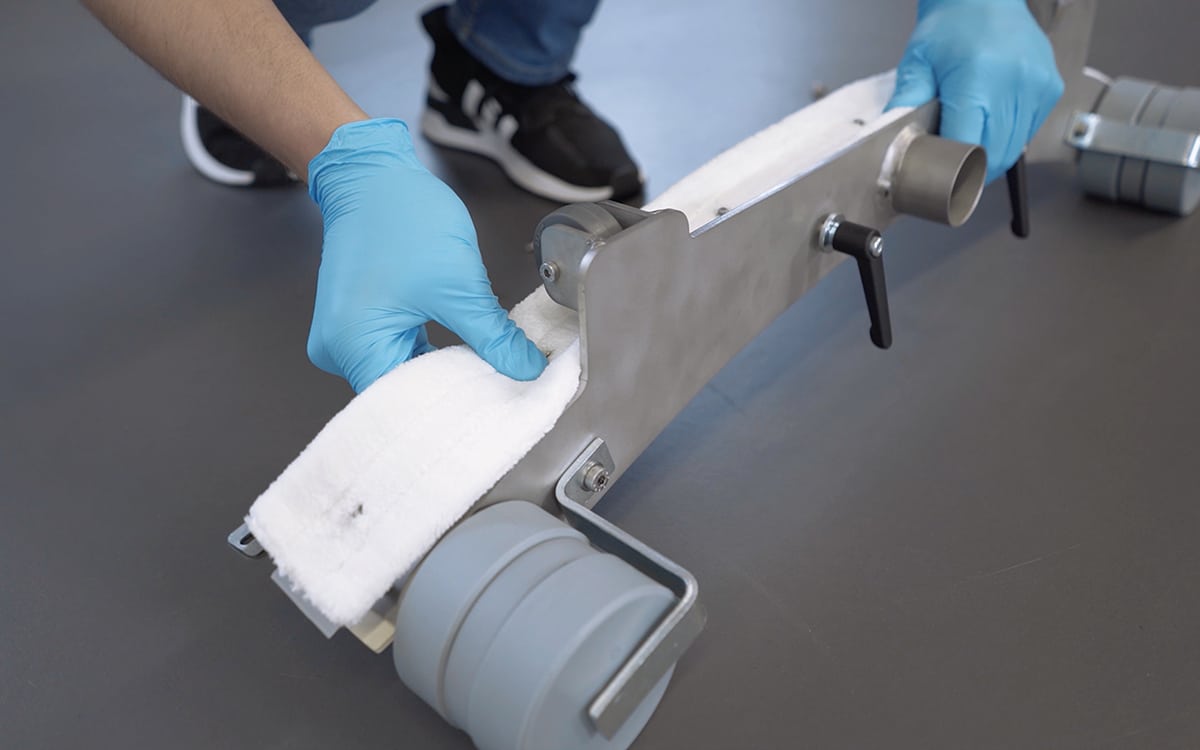 Washable and replaceable
The high quality microfibre mop can be replaced easily and can be washed at up to 95°C.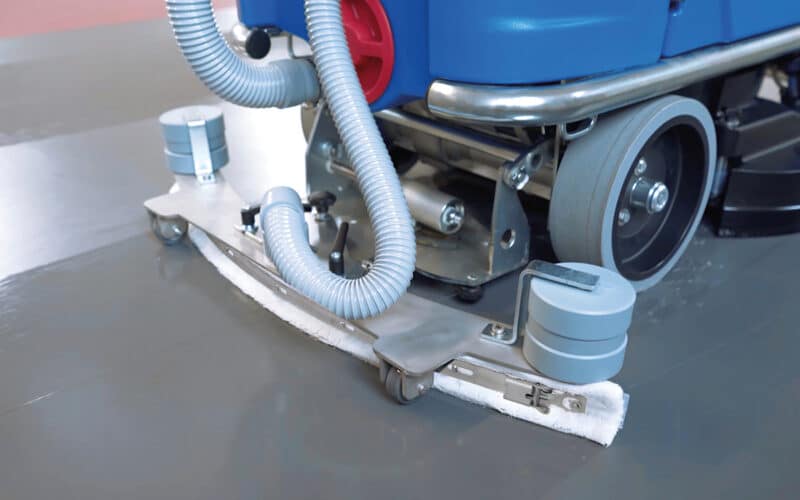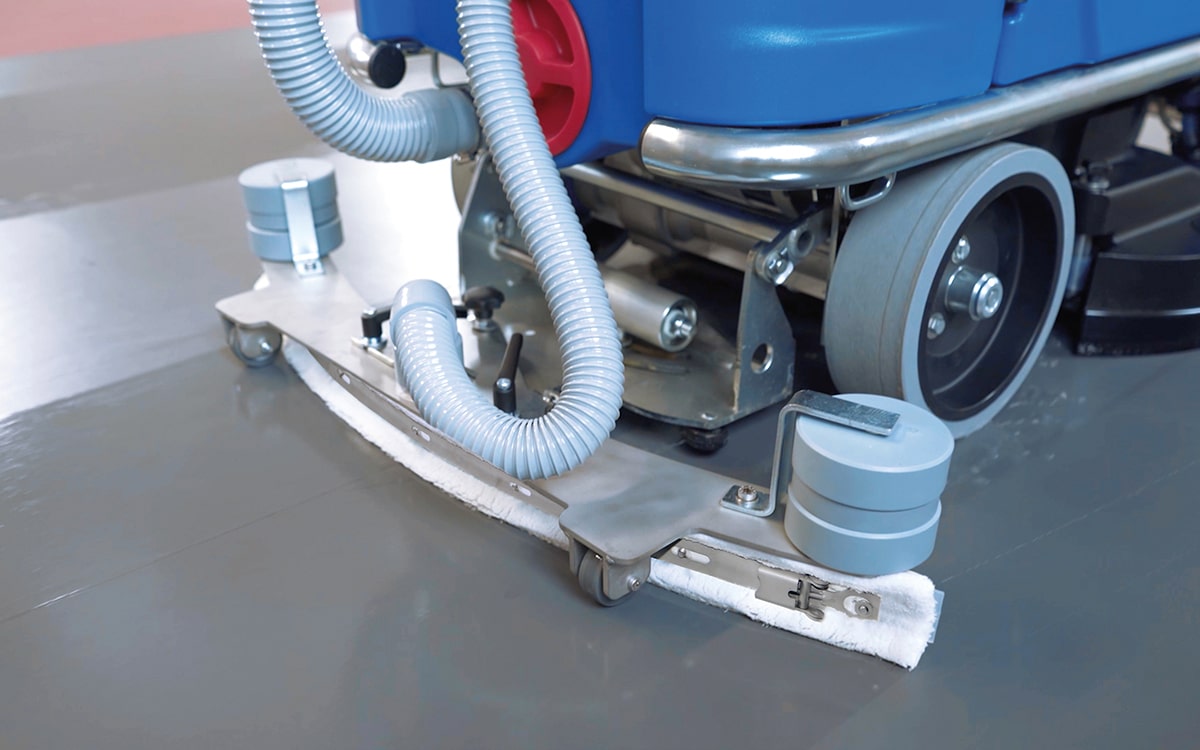 Full speed
The V-ERASER works at full working speed, thus ensuring maximum productivity.