HS 434
Overview
This single disc machine is suitable for spray cleaning, treating floor coatings and refreshing coatings to protect modern floor surfaces. The belt drive enables large surface areas to be covered, smooth operation and a low operational noise level of just 57 dB(A).
Technical key data
Ground clearance max. 160 mm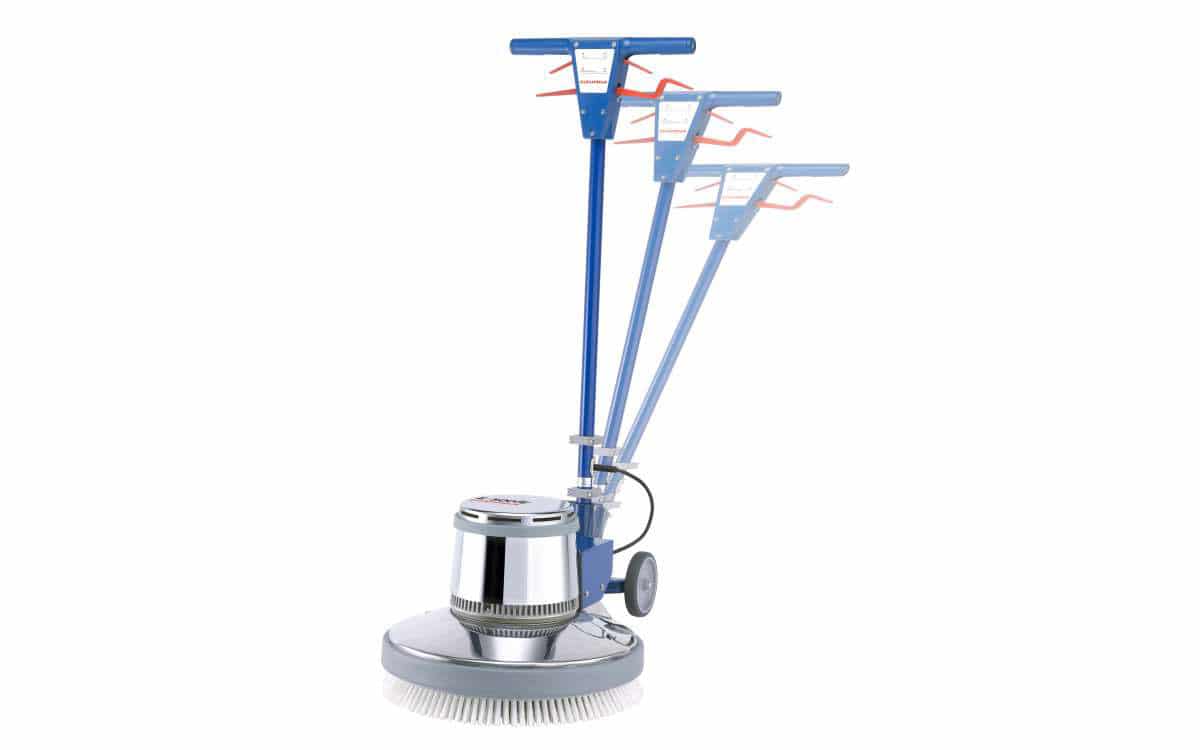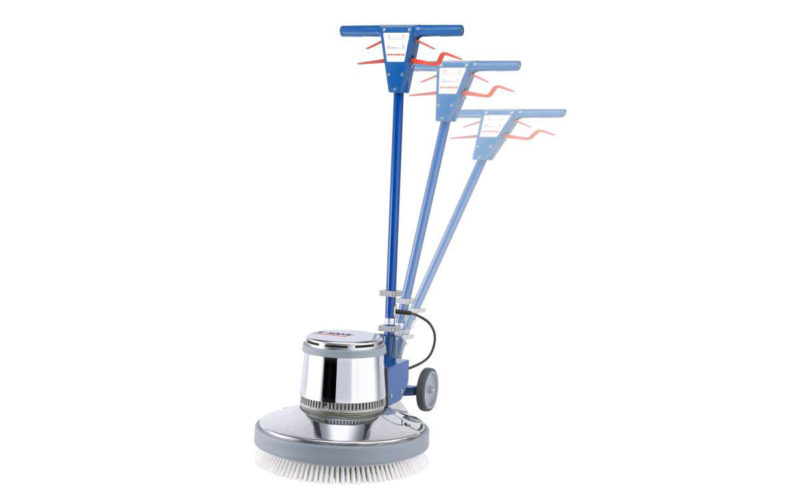 Infinitely adjustable steering handle
Work safely and ergonomically with an infinitely adjustable steering handle.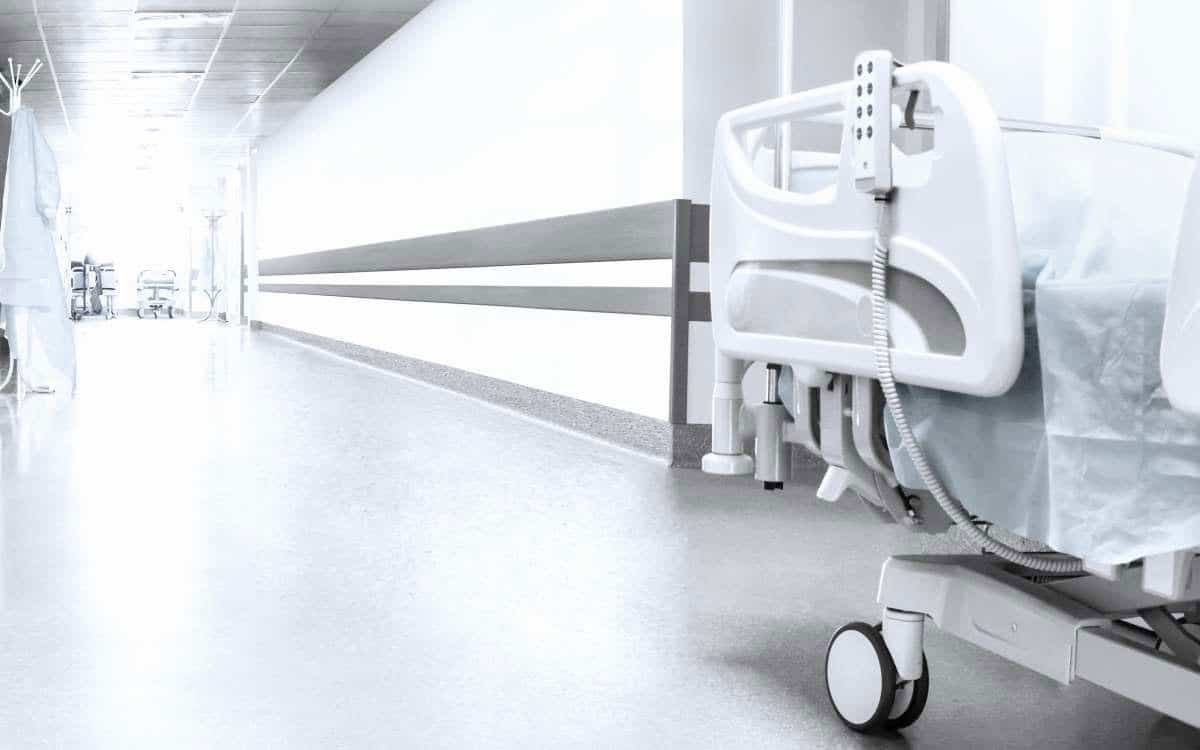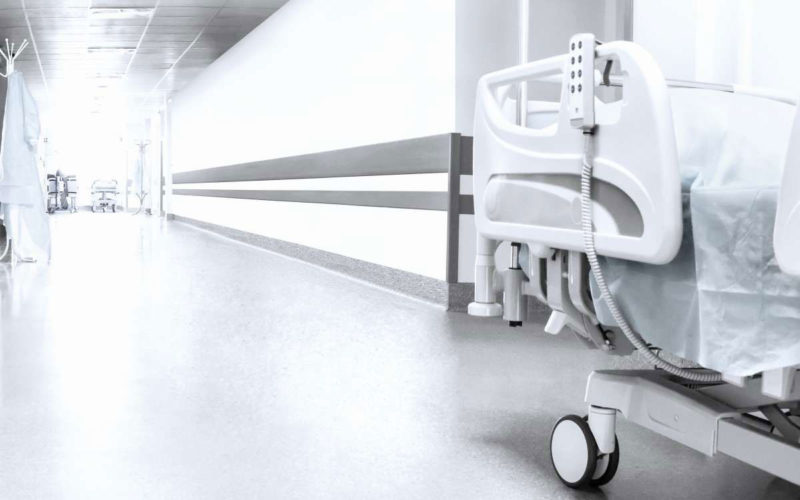 Ultra-quiet
The machine operates so quietly that it can even be used during working hours.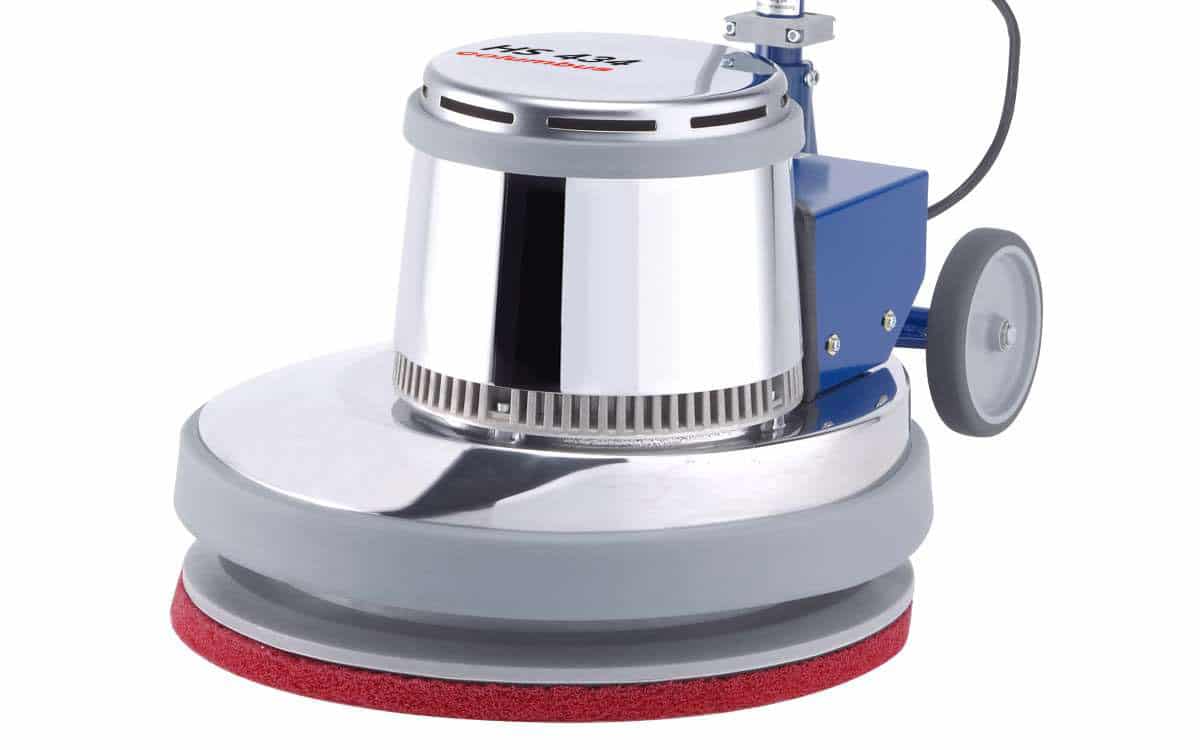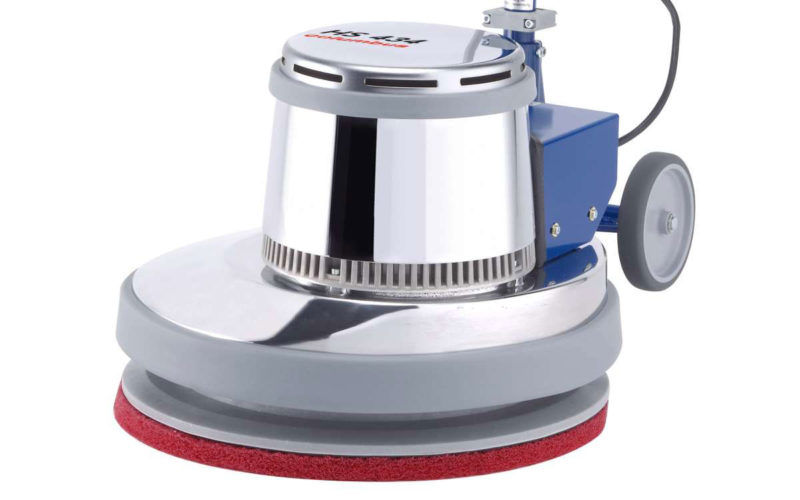 Solid metal construction
Robust cast aluminium housing.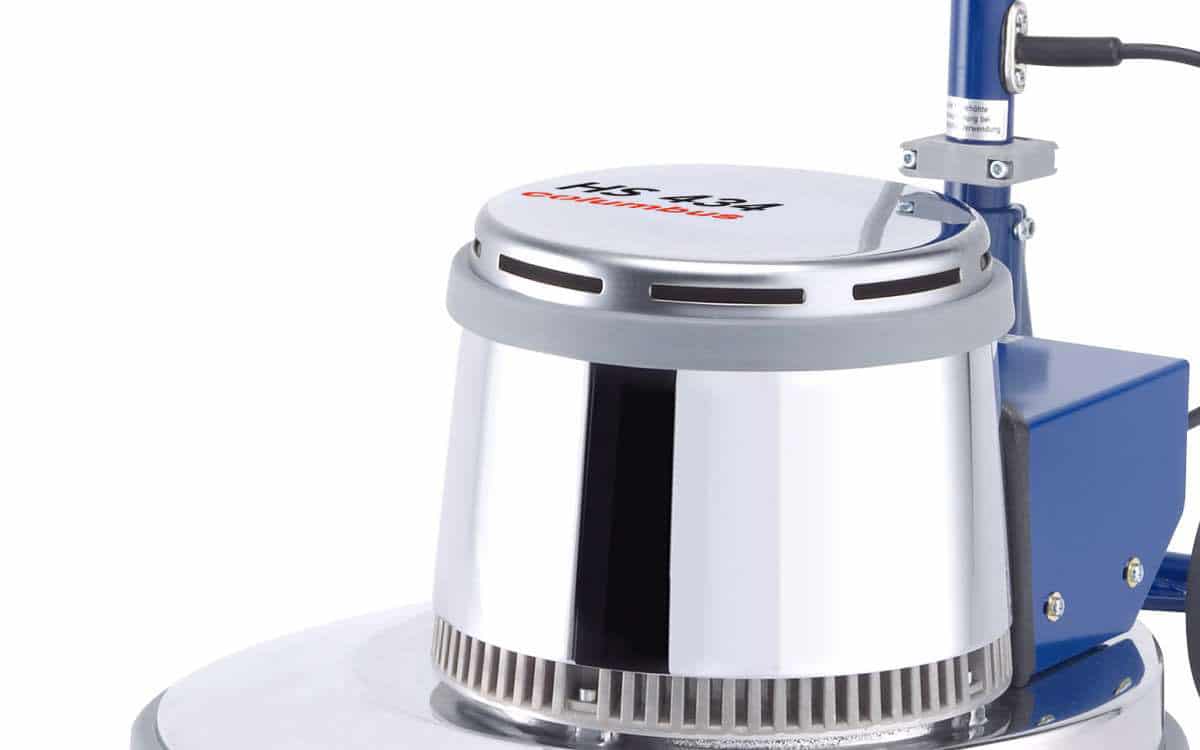 10 years warranty
Long service life guaranteed: 10 years warranty for motors and drives.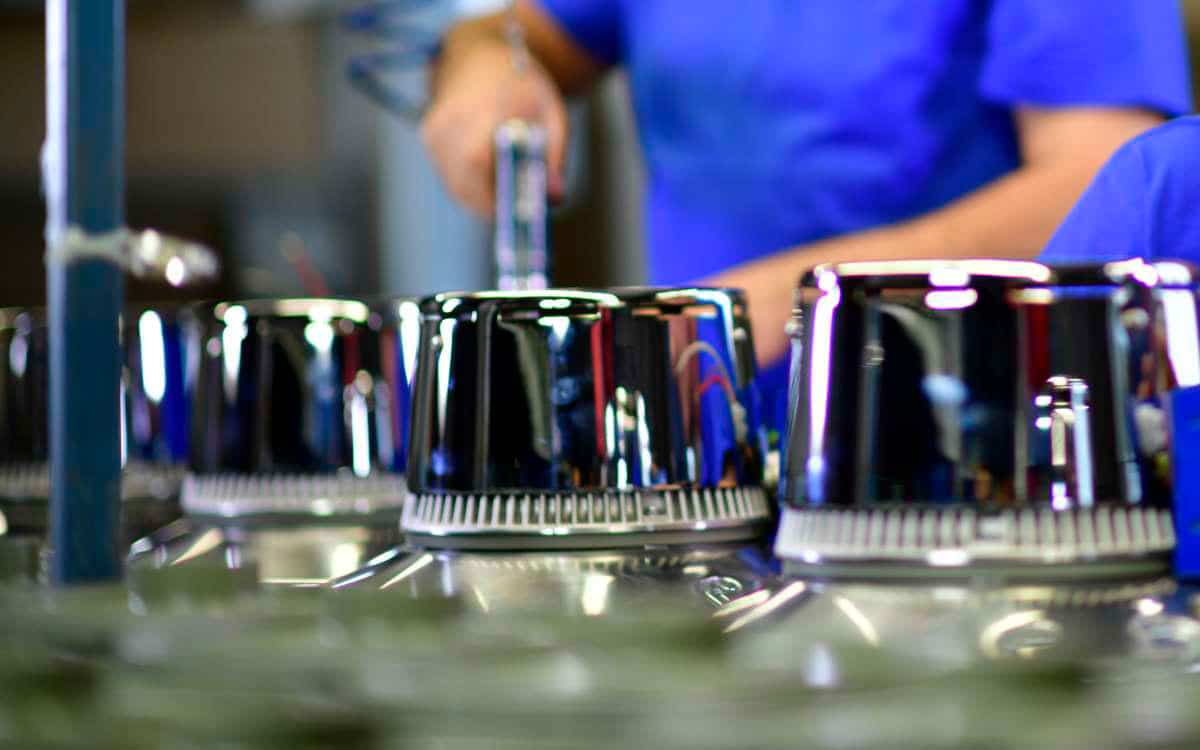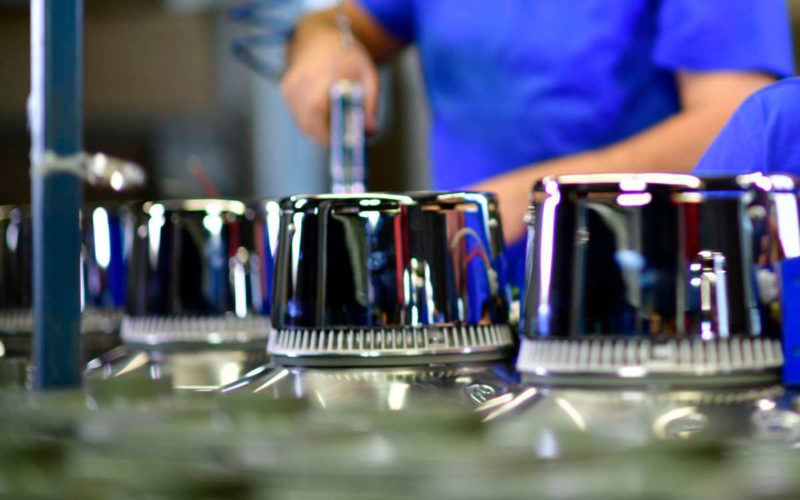 Made in Germany
Robust single-brush machines for daily, long-term use. Tried and tested for over 70 years.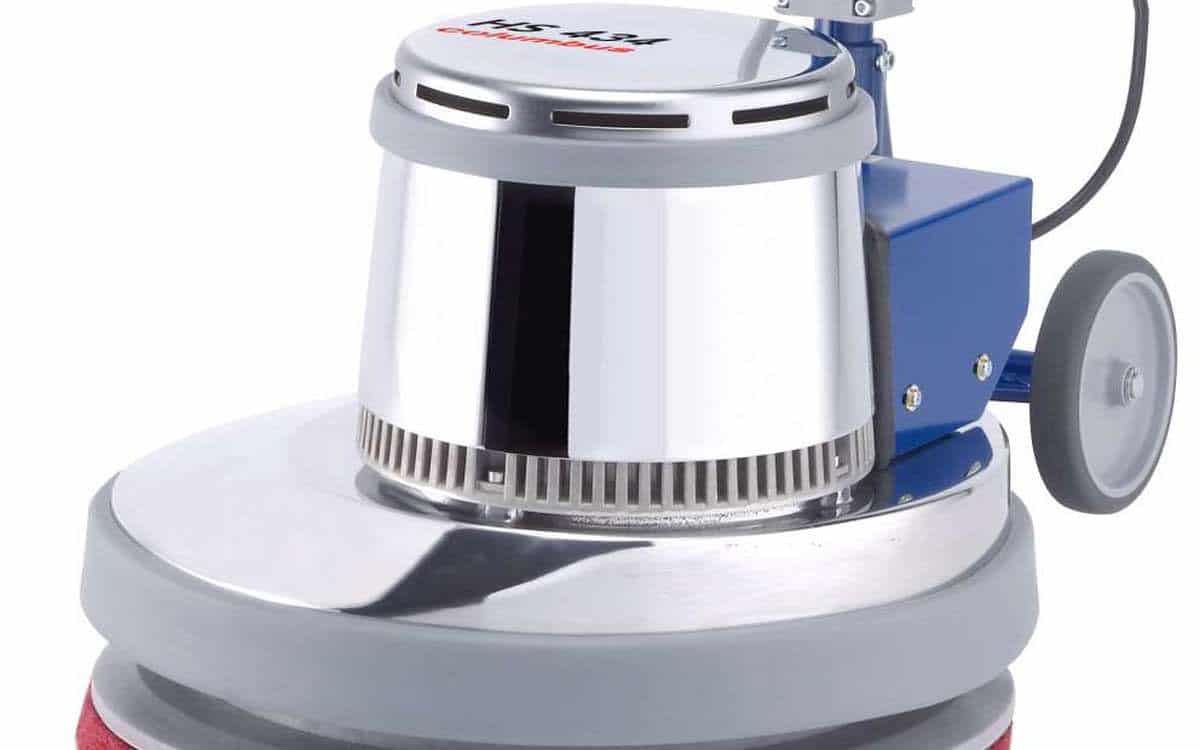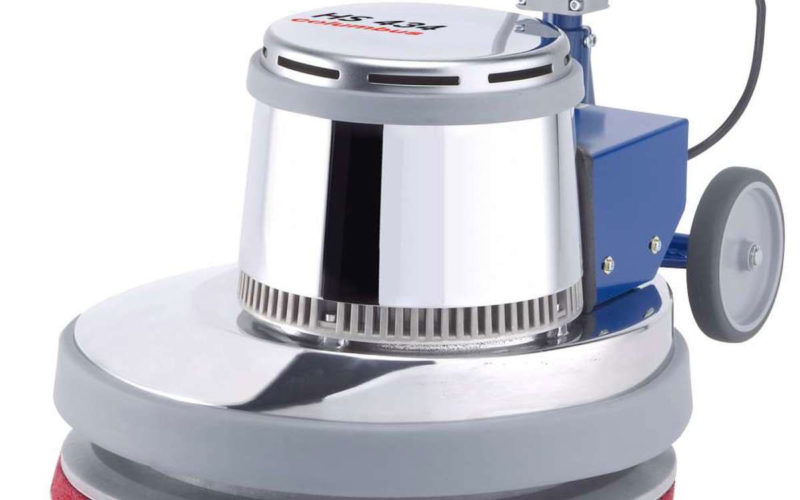 Belt drive
The belt drive ensures that the machine runs quietly, even at speeds of up to 1600 rpm.
Technical key data
L x W x H
450 x 565 x 1170 mm
Working width
430 mm
Ground clearance max.
160 mm
Working height max.
345 mm
Noise level
57 db(A)
Weight
33 kg
Electrical data
Rated voltage
230 V / 50 Hz
Power total
1500 W
Power heater fan
–
Driving motor
–
Mains cable
12 m
Brushes and pad holders
Speed
400 rpm