RA 85|BM 90
Overview
Our newly developed 90-litre walk behind scrubber dryer with many new features is ideally suited for cleaning in industry and logistics. The brush deck with a working width of 850 mm can be raised and lowered electrically. Extremely short set-up times are made possible on the one hand by the automatic brush unit with which the working tools can be changed quickly and easily, and on the other hand by the integrated Quick-Fill connection with which the machine can be quickly filled with 90 litres of fresh water. Two powerful 800 watt brush motors and an adjustable brush pressure from 43 to 73 kg guarantee first-class cleaning results even on very dirty floors. The powerful 980 mm wide suction nozzle picks up the water without leaving any residue even in tight curves and leaves the floor streak-free and immediately accessible.
Technical key data
Tank capacity 90 l

Working width 850 mm

Theoretical coverage max. 3400 m²/h

Brush pressure 43-73 kg
RA 85|BM 90
Product highlights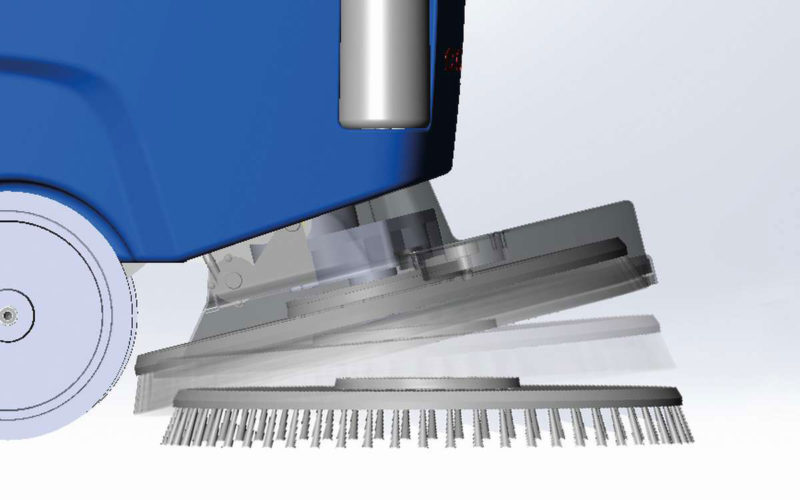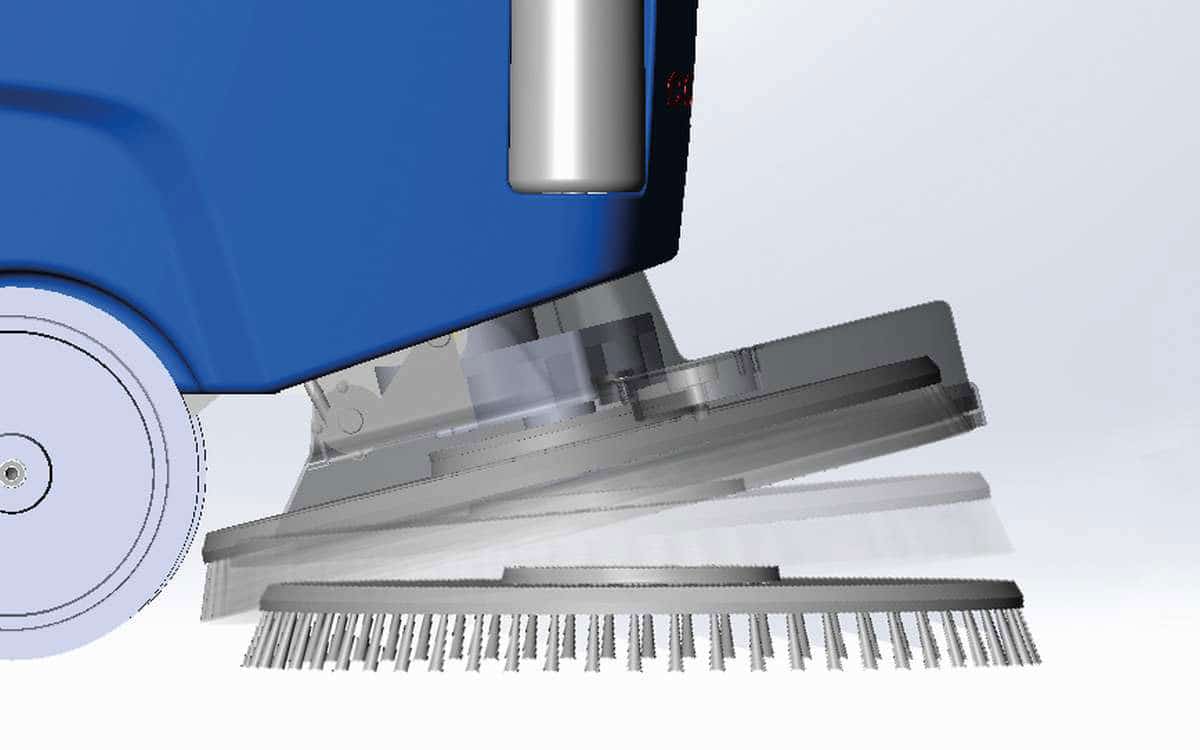 Automatic brush holder
Change tools quickly and easily at the touch of a button.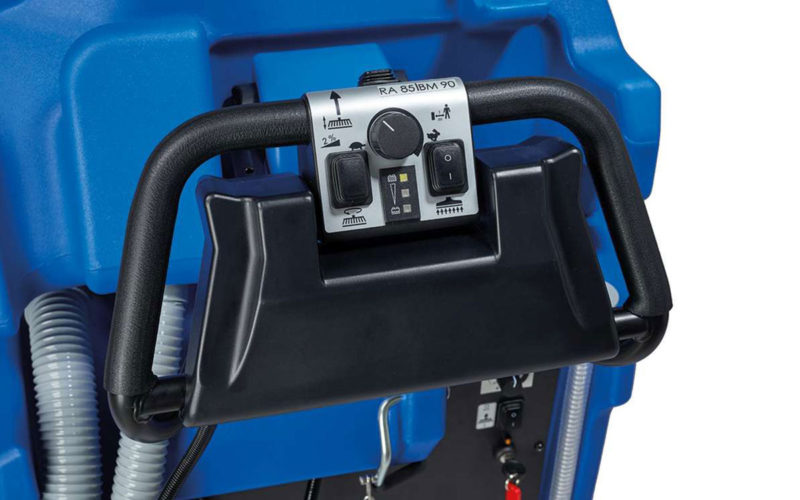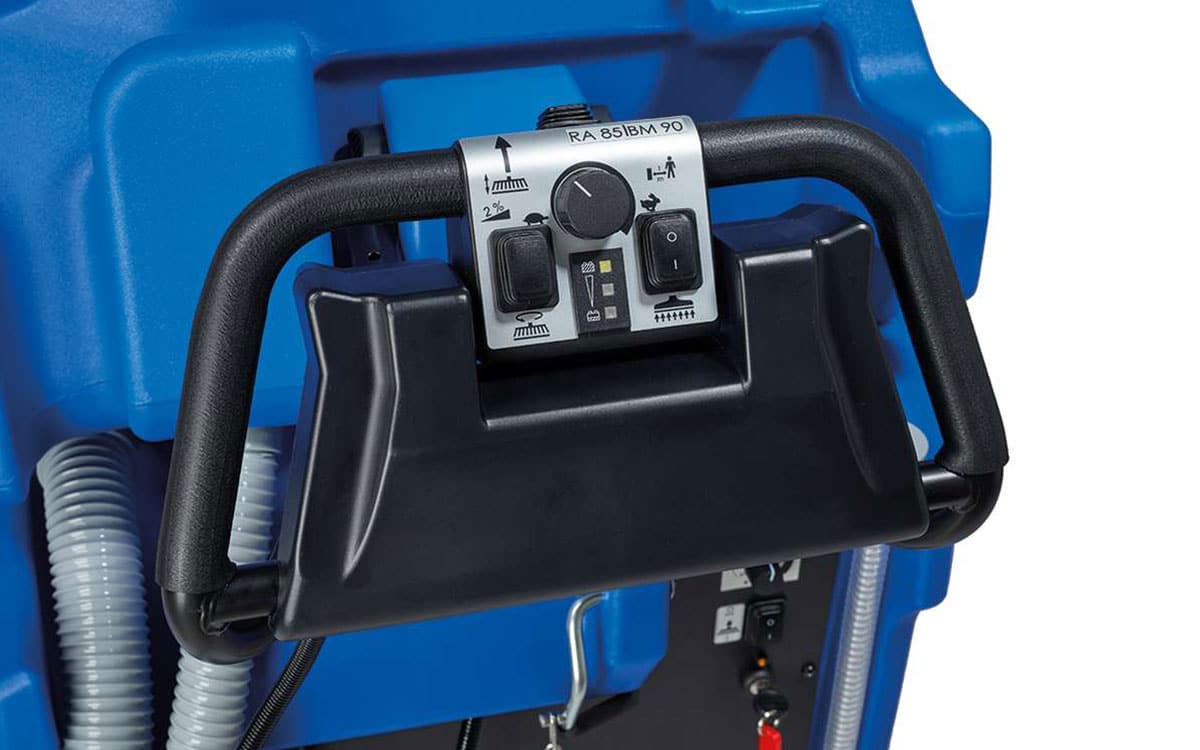 Automatic brush lift
Quickly and conveniently lower the brush deck or put it in the transport position at the touch of a button.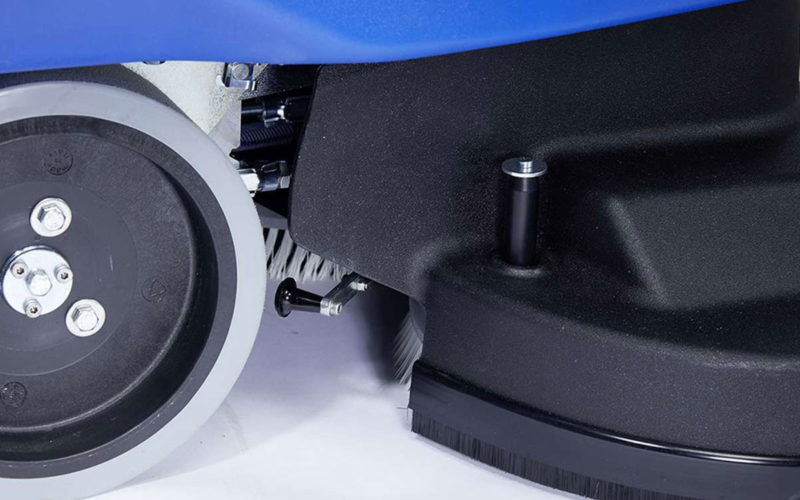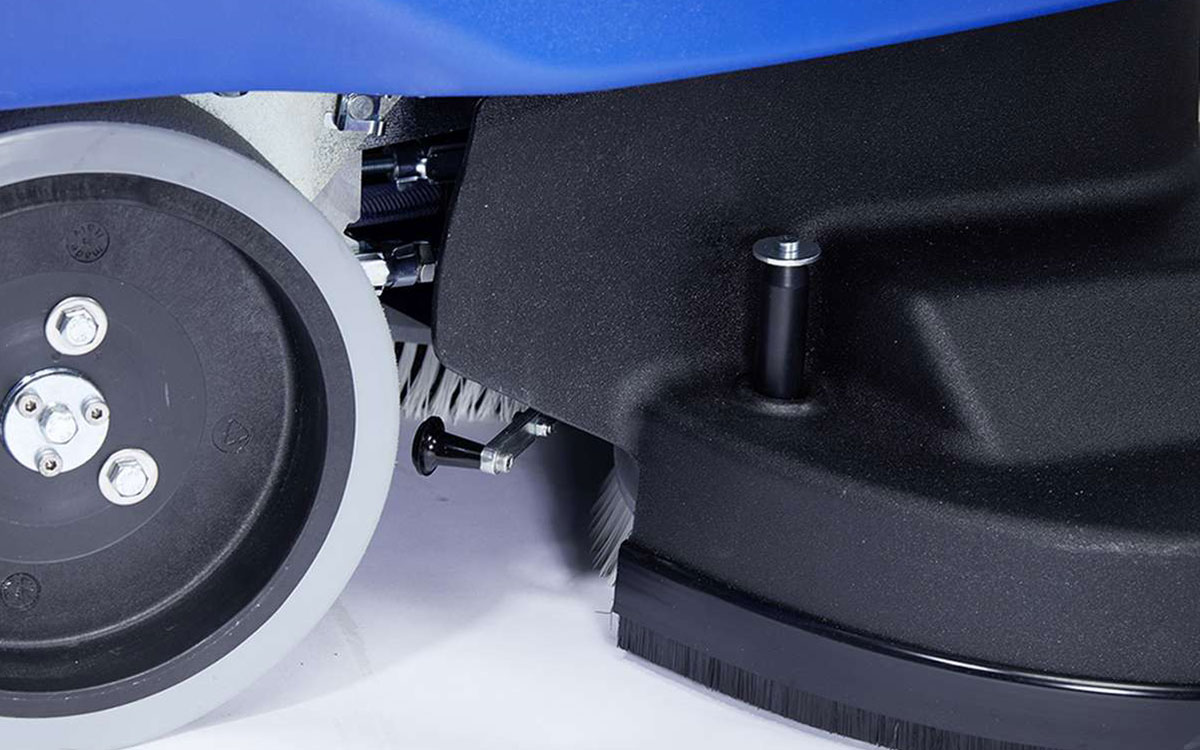 Adjustable brush pressure
Perfect cleaning results: the brush pressure can be adjusted to suit floor characteristics and the soiling level.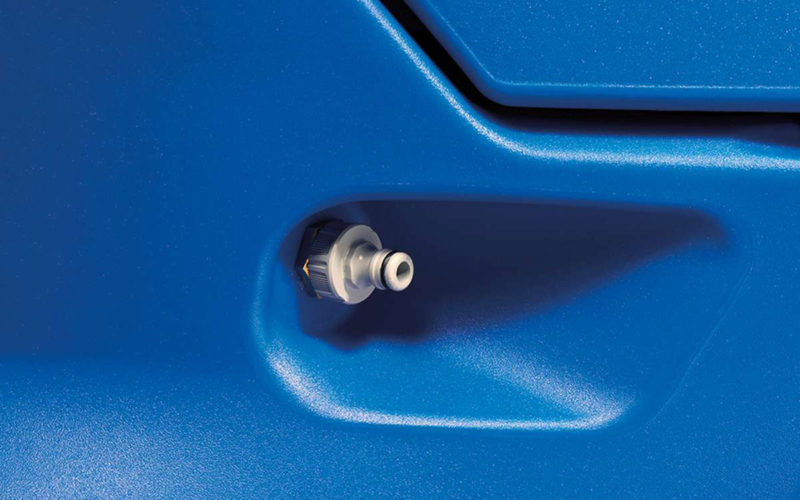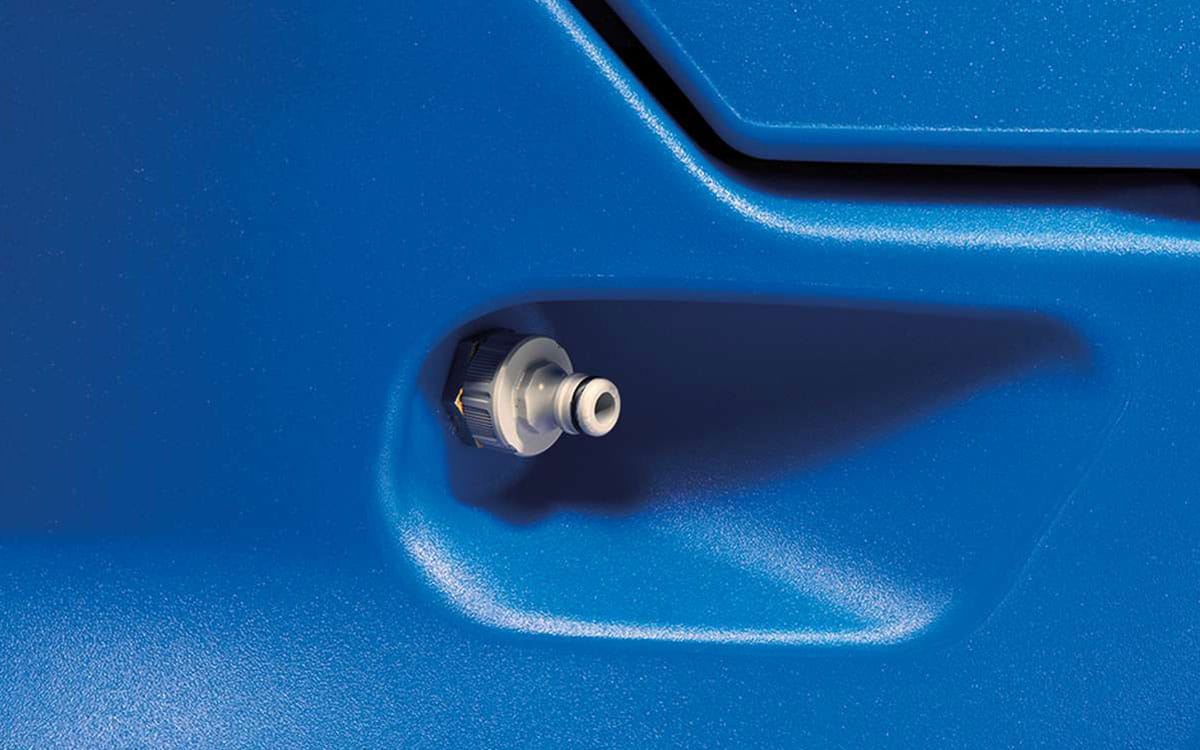 QUICK FILL function as standard
Clean water tank can be filled quickly and cleanly via the integrated system coupling.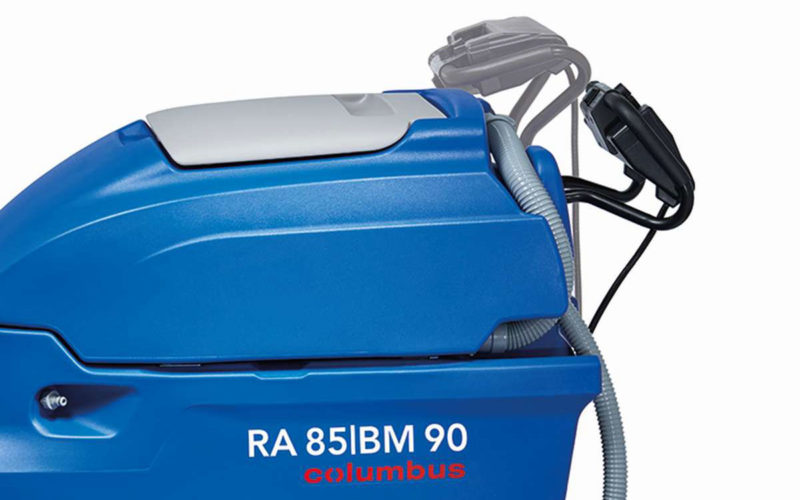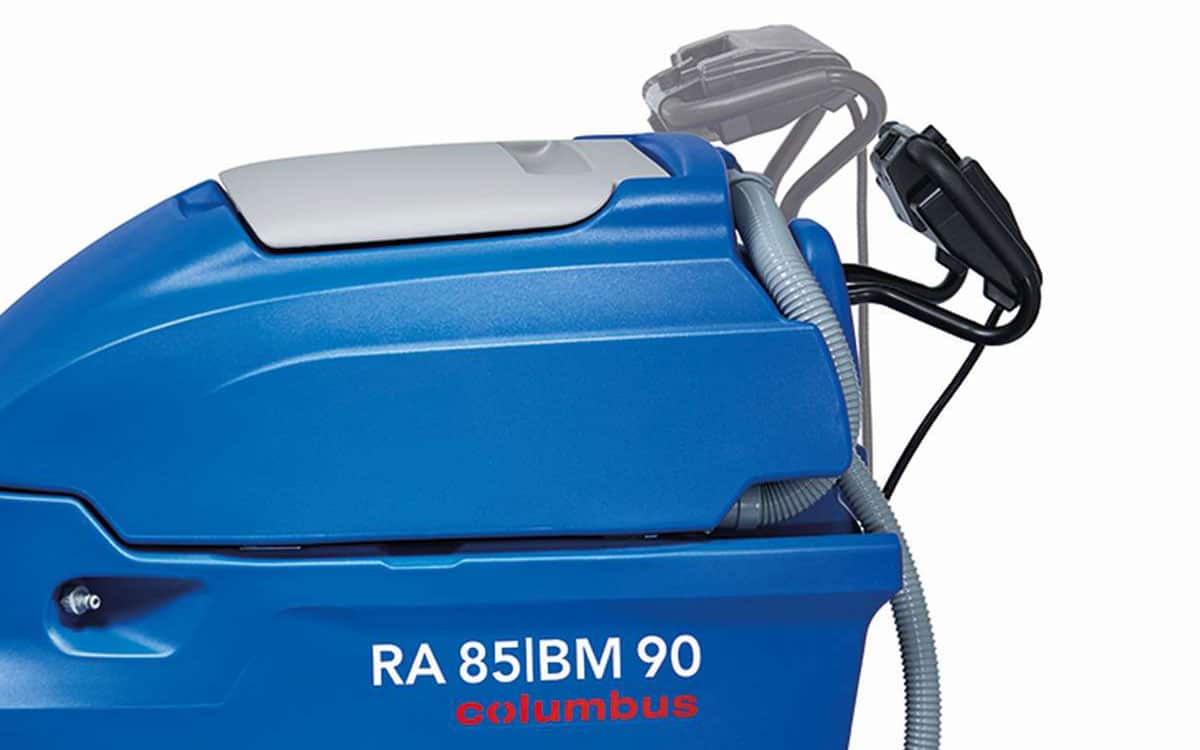 Ergonomic steering handle
Easily adjustable steering handle, convenient for every operator.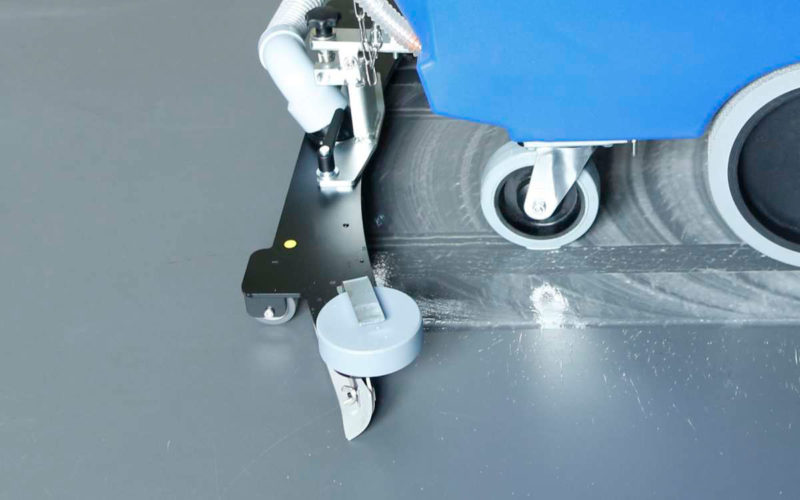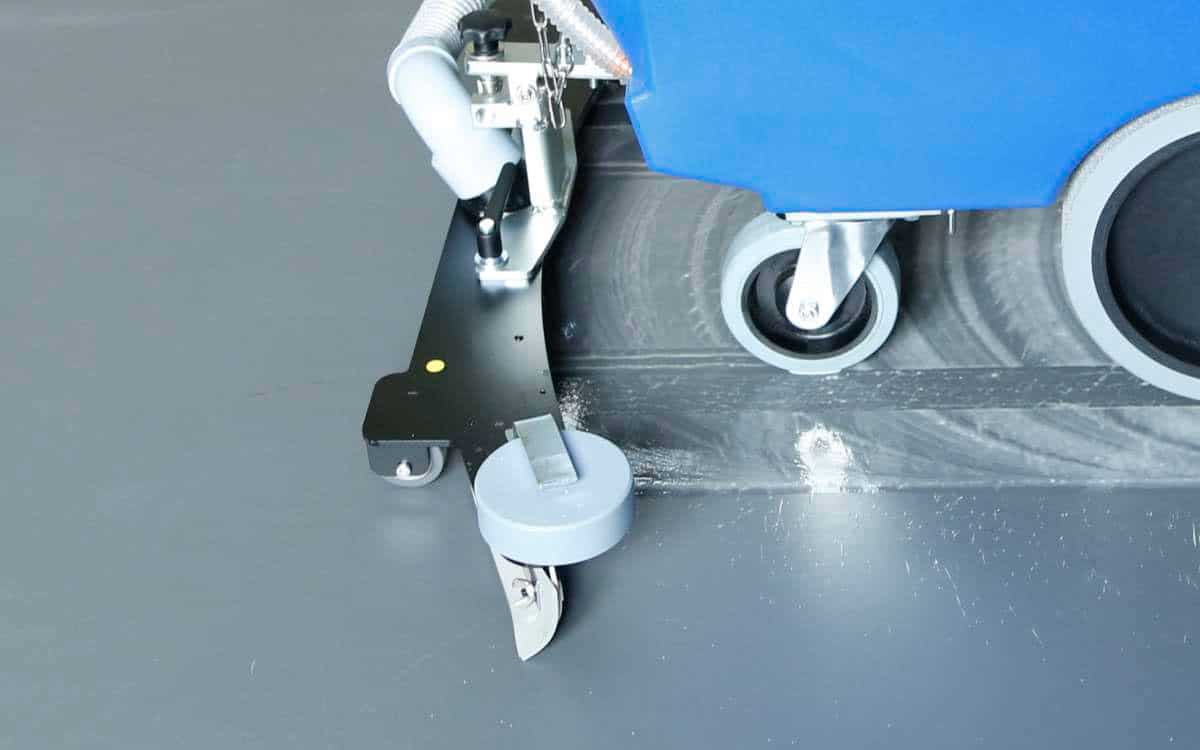 Superb suction
Guarantees streak-free floors that can be walked on immediately after cleaning.
EWD – Electronic water-dispensing system
The electronic water-dispensing system supplies exactly the right volume of water.
Silence comes as standard
Ultra-quiet cleaning at only 60 dB (A) in noise-sensitive areas.
Intuitive and easy to understand for every operator.
Large inspection openings enable both tanks to be cleaned thoroughly, with ease.
Maximum efficiency for the best possible size.
Protective rollers and lateral bumper wheels
Protection for objects and furnishings.
Pre-spray bottle always ready to hand.
RA 85|BM 90
Optional equipment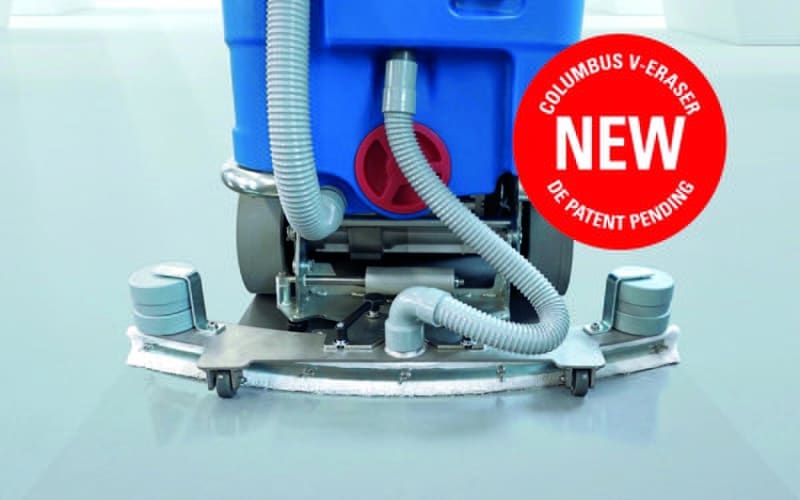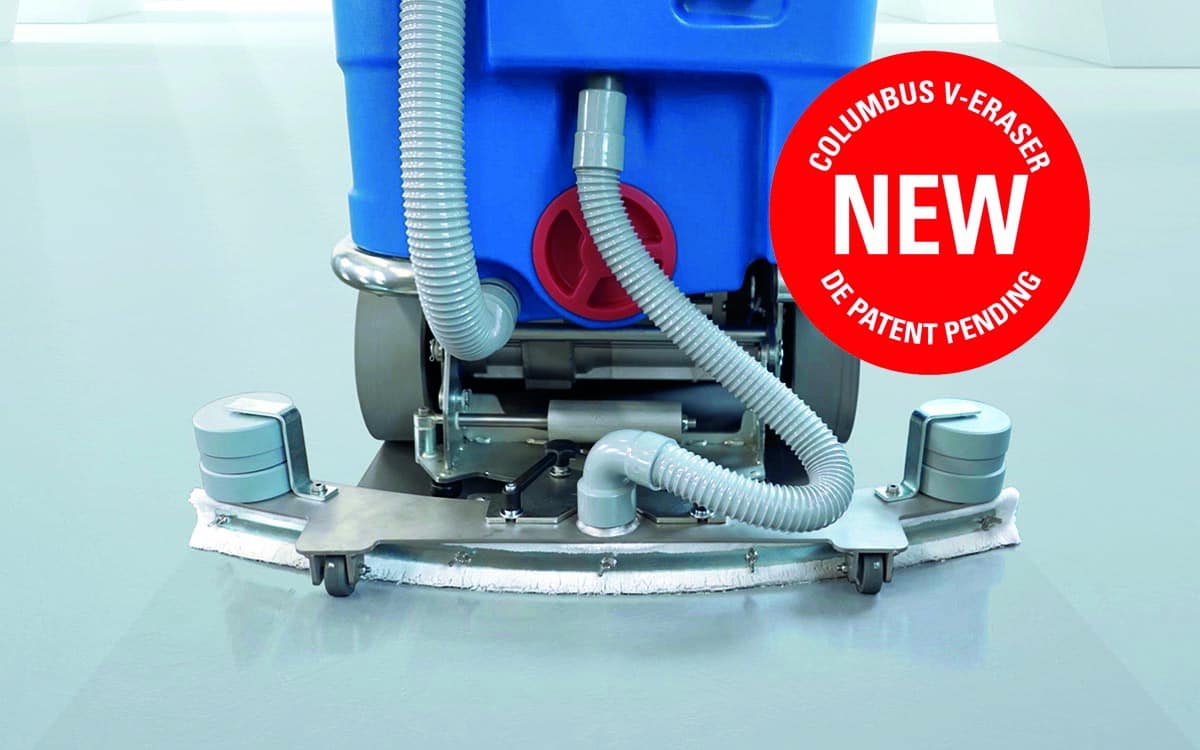 V-Eraser mop and wipe disinfection
WHO- and RKI-compliant mop and wipe disinfection on medium to large surfaces.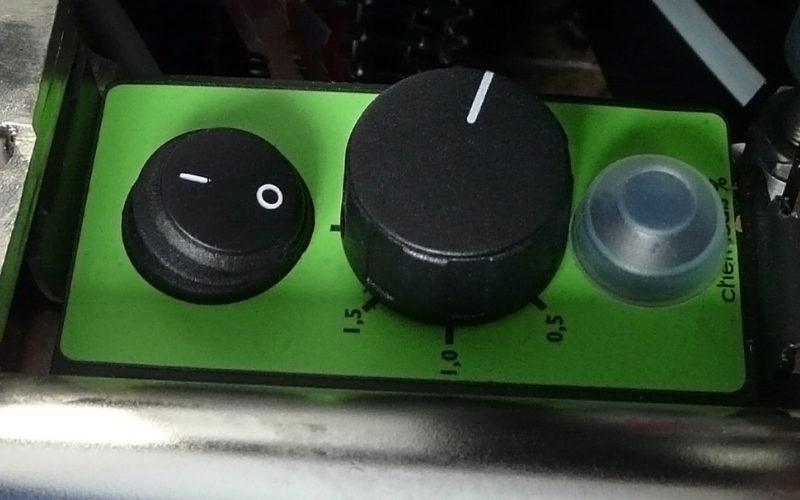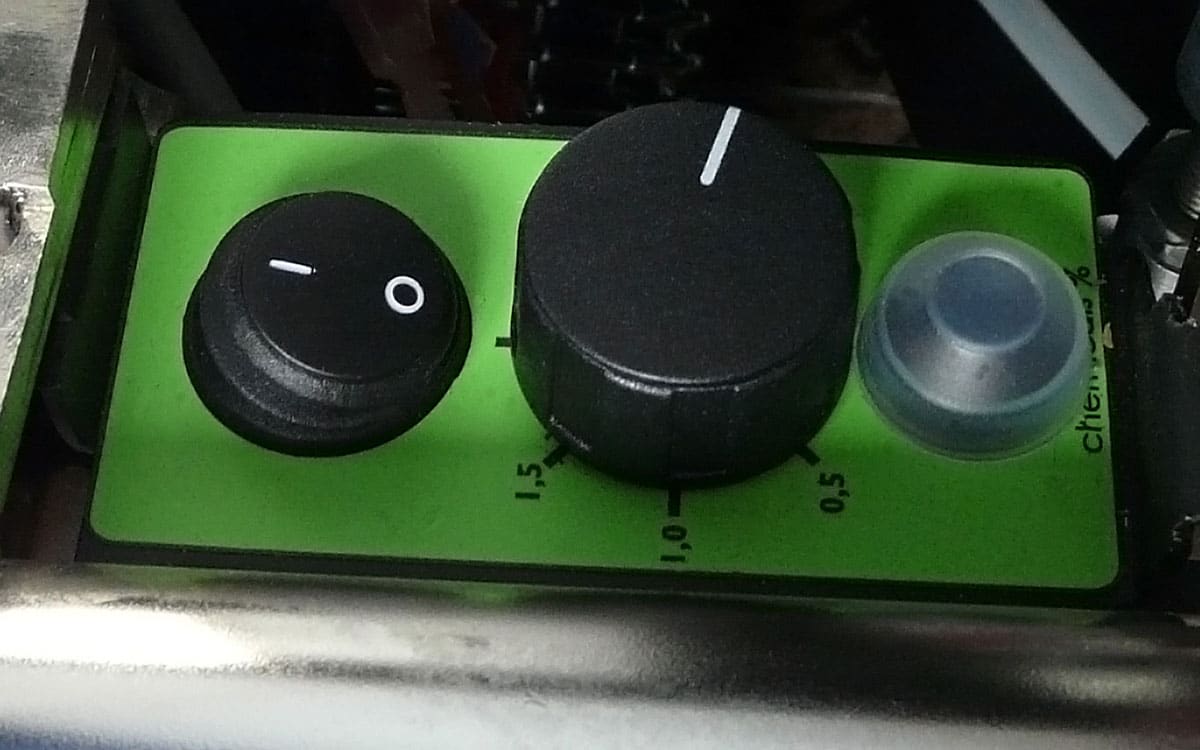 ECD – electronic Chemical dosing system
Only as much chemicals as absolutely necessary; this is good for the environment and the budget.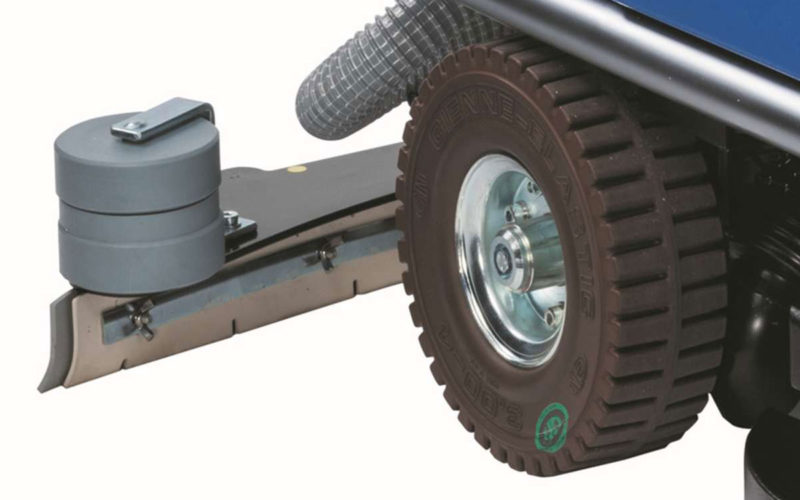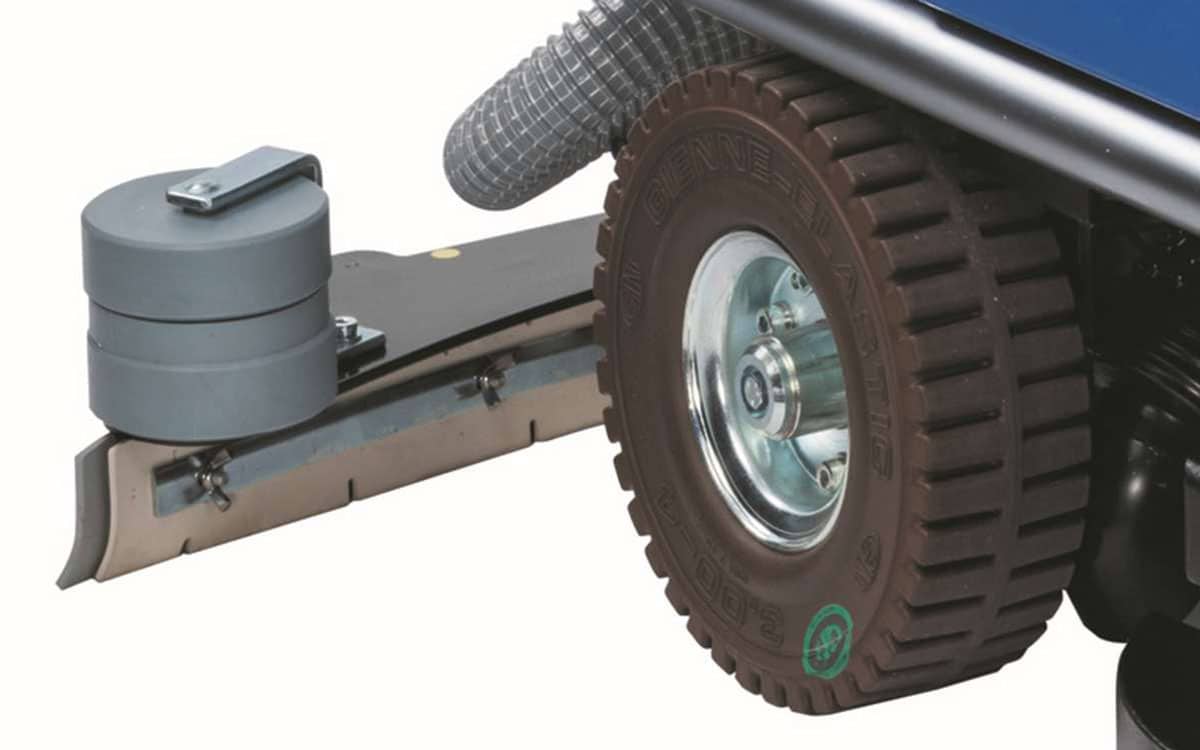 Tyre equipment "comfort plus"
Different type ofTyres for greater driving comfort.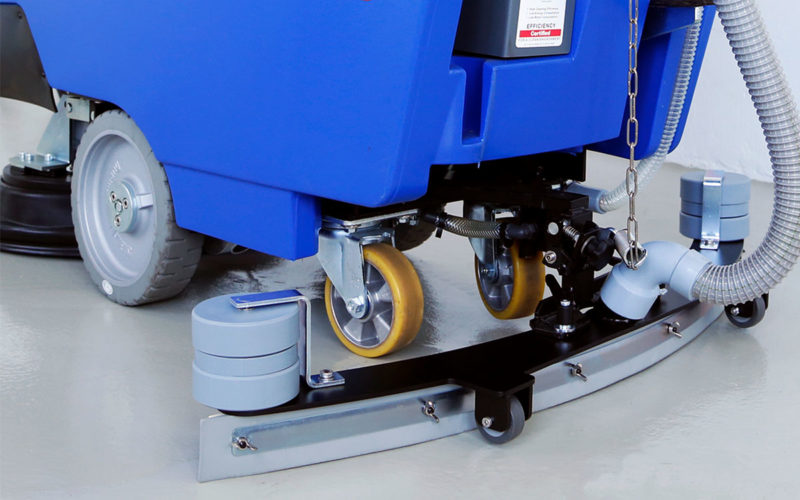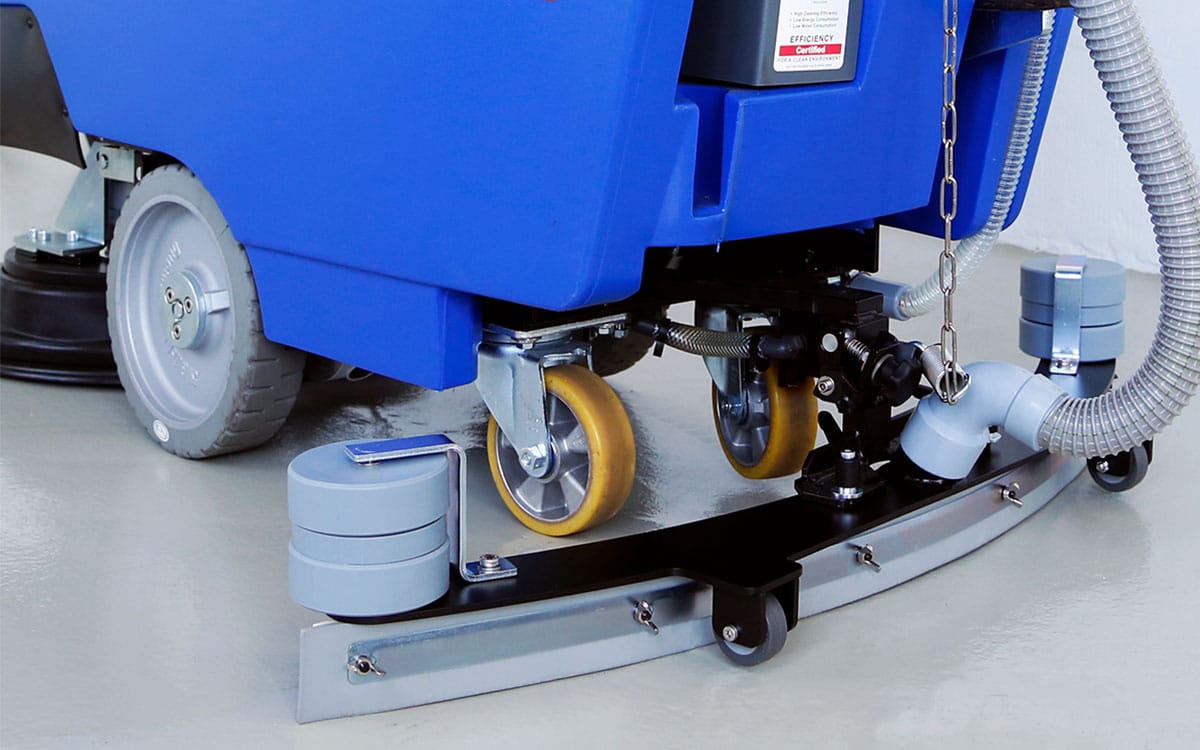 High reflection roll
More protection for site and machine.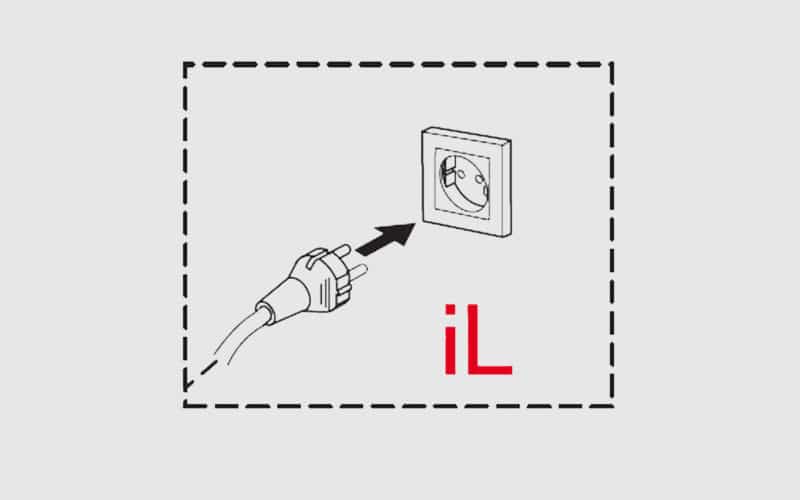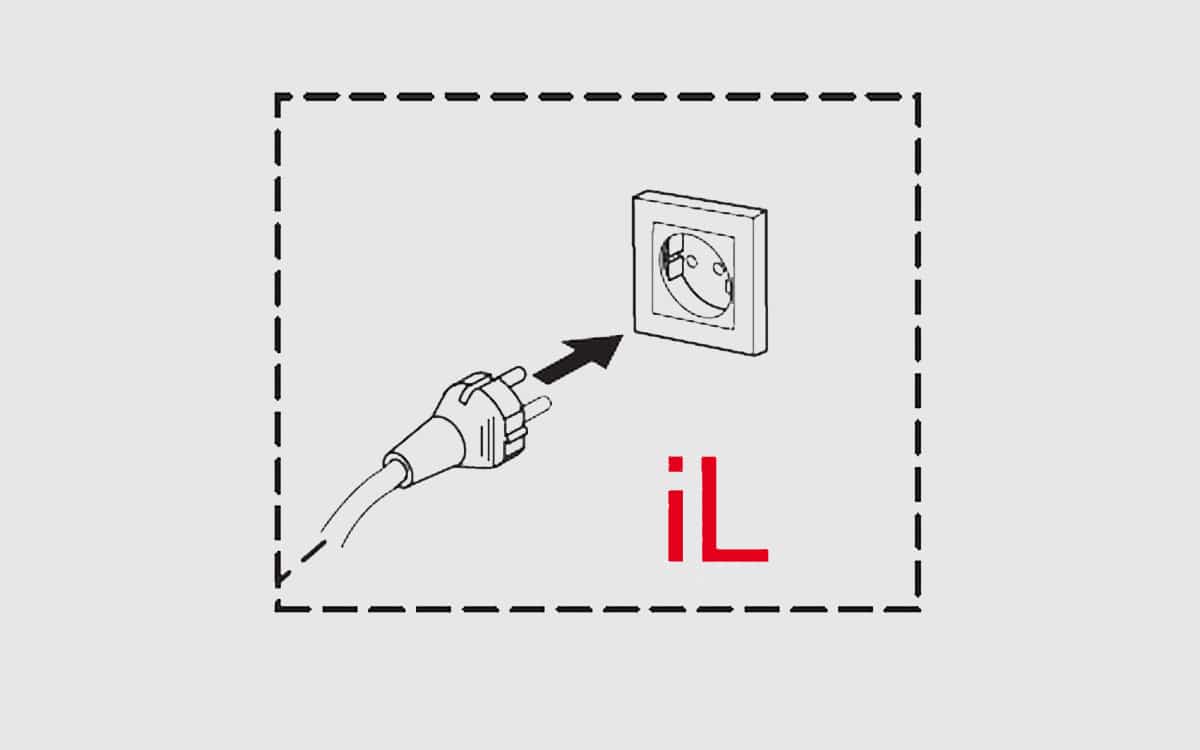 Integrated charger
Charge the battery anywhere, with the high-quality integrated charger.
RA 85|BM 90
Technical data
Technical key data
L x W x H
1380 x 890 x 1235 mm
Working width
850 mm
Suction width
980 mm
Theoretical coverage max.
3400 m²/h
Noise level
60 dB(A)
Empty weight
154 kg
Operating weight
436 kg (240 Ah 5)
Batteries / Electrical data
Rated voltage
24 V
Power max.
2340 W
Power cable
–
Capacity wet
255 Ah 5
Capacity gel
285 Ah 5
Tank
Solution tank capacity
90 l
Recovery tank capacity
95 l
Motors
Suction: low pressure
110 mbar
Suction: air flow
32 l/s
Traction: power
300 W
Traction: speed
6 km/h
Brushes and pad holders
Number
2
Speed
180 U/min
Brush pressure
43/53/63/73 kg